WASHINGTON (Sputnik) — Coats called for probe of Russia's alleged meddling in the election during the confirmation hearing.
"I think this is something that needs to be investigated and addressed," Coats stated.
The Russian government denied any role in hacking Democratic targets to sway the US election to Trump — an allegation leveled by the US intelligence agencies during the final days of the Obama administration.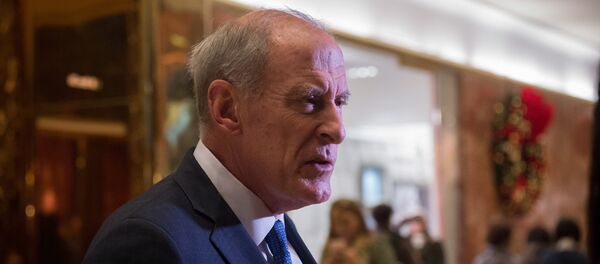 8 January 2017, 18:05 GMT
Asked whether he will cooperate with the Senate Intelligence Committee's investigation into alleged Russian election hacking, including by turning over all requested IC cables, intelligence products and other materials to the Committee as promptly as possible, Coats said, "I think it's our responsibility to provide you access to all what you mentioned."
The National Intelligence Director nominee noted that he has not yet been briefed on the classified part of the investigation.
At present, the US Senate committees on intelligence, foreign relations and the judiciary are conducting separate probes of the Russian hacking charges.
Speaking on Russia-US ties, Coats called on Washington to take a hard line on Moscow.
"Russia's assertiveness in global affairs is something I look upon with grave concern which we need to address with eyes wide-open and a healthy degree of skepticism," Coats said.
Among other most challenging issues facing the United States, he named the cyber threat, radical Islamic terrorism, China's "continued regional activism" and North Korea's nuclear ambitions and provocations.
Coats also pointed out the hot spots around the world including Iran, Syria, and Afghanistan.
He also expressed support for the new administration's effort to keep the detention facility at Guantanamo Bay, Cuba open.
"I have been supportive of the detention which, I think, is done in a lawful way, done in a humane way," Coats stated on Tuesday when asked about his stance on Gitmo. "Simply sending everybody back home, I don't think it is a solution to the problem."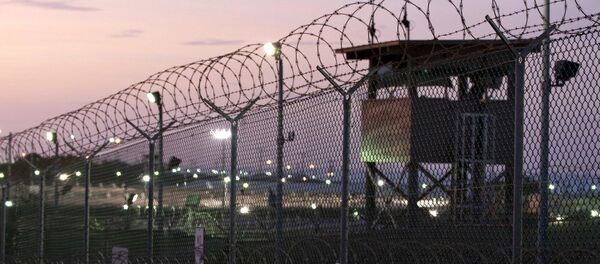 20 January 2017, 03:10 GMT
Coats noted that a significant percentage of released Gitmo prisoners have "rejoined the fight" and continued to pose threat to the US national security.
Coats, a former senator from the US state of Indiana, served on the Intelligence Committee during his time in office.
The Director of National Intelligence is a cabinet-level position that oversees the 16-member US Intelligence Community and the national intelligence program.
Coates needs a simple majority vote in the Senate to be confirmed for the position.