The undersea earthquake, 21 miles from the nearest settlement and striking at a depth of 26 miles beneath sea level, measured a magnitude 5.6 on the Richter Scale according to the US Geological Survey.
The quake was powerful enough to cause buildings to shake as far away as Tokyo, about 180 miles south. No damage was reported to any of Fukushima's nuclear reactors.
US and Japanese authorities assuaged fears of another tsunami like the devastating one that struck Fukushima in March 2011 following a magnitude-9 quake. That disaster led to an estimated 18,500 fatalities and caused a meltdown of several nearby nuclear power reactors. The Japan Meteorological Agency reports that the new quake is an aftershock of the devastating one from 2011.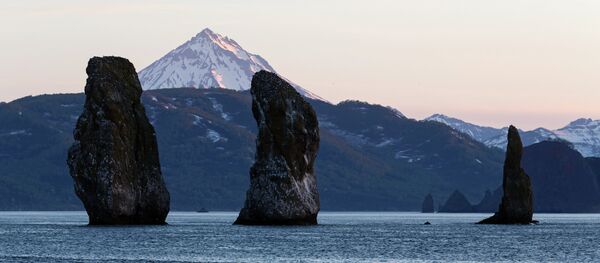 27 February 2017, 03:10 GMT
In November 2016, a 6.9-magnitude quake caused a much smaller tsunami in Fukushima. No damage was caused at the time.
Japan is located at the convergence of four tectonic plates, meaning the Land of the Rising Sun frequently contends with violent earthquakes. Some 20 percent of all the world's quakes hit, or occur near, the island nation.
As a result of this pressure, buildings in Japan are built to resist earthquake damage. Buildings are laid with deep foundation and shock absorbers, and skyscrapers are built to sway rather than hold a rigid shape.