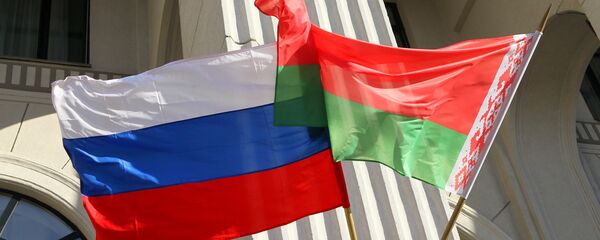 28 February 2017, 14:44 GMT
BISHKEK (Sputnik)
–
Russian financing of the nuclear power plant (NPP) in Belarus continues amid the gas dispute between the two countries, Russian Deputy Finance Minister Sergei Storchak said Tuesday.
"Nothing is happening regarding the state export credit for the construction of nuclear power stations, it is business as usual. With regard to cooperation of the parties, the participants: both those who execute the contract, and the authorities that monitor. Nothing special [is going on]," Storchak told reporters.
Russia and Belarus have been locked in a row over gas prices for a year now, with Moscow saying Minsk owed it $281 million in outstanding gas debts. Belarus has refused to pay them off, arguing the gas bill was twice what was paid by Russian companies.
The first Belarusian NPP is being built near the town of Astravyets, located 30 miles from the Lithuanian border, with the participation of Russian specialists. The NPP will be comprised of two power units, which will have a total energy capacity of up to 2,400 MW.
Never miss a story again — sign up to our Telegram channel and we'll keep you up to speed!