GENEVA (Sputnik) – Kassis said he had come to the conclusion after speaking to various parties of the negotiating process.
"As of today, the Geneva talks are unsuccessful. I have spoken… about the ways of improving the fate of Geneva. This will not happen until de Mistura resigns," Kassis, the leader of Syria's Movement of the Pluralistic Society, said.
No party to the Geneva talks has been satisfied with the process to date, Kassis said, adding that she expects no results from the ongoing round of the negotiations.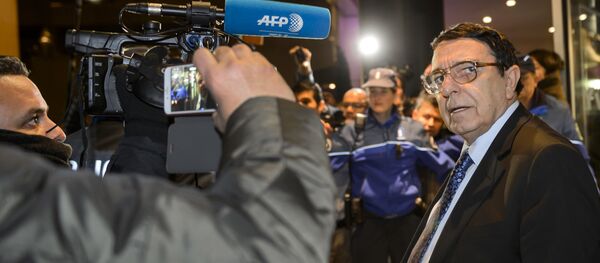 28 February 2017, 03:24 GMT
Kassis noted that the members of the Astana platform did not want to diminish role of the Geneva peace talks in the Syrian settlement process, adding that there is ongoing coordination between the Astana group and Russia's representatives, aimed at achieving "better results."
Earlier in the day, the Astana platform members met with Russian Deputy Foreign Minister Gennady Gatilov in Geneva.
The fourth round of UN-backed intra-Syrian talks between the government and opposition factions kicked off in Geneva on Thursday.