"Like the Apollo astronauts before them, these individuals will travel into space carrying the hopes and dreams of all humankind, driven by the universal human spirit of exploration," according to the private spaceflight company.
Two private passengers, along with at least one professional astronaut, will lift off from Kennedy Space Center (on the same pad used by the Apollo program), according to SpaceX, at which point their Crew Dragon spacecraft will fly to and dock with the International Space Station. The Crew Dragon will then proceed to the moon, circumnavigating that celestial body before returning to Earth in a 400,000 mile journey, enough to circle our planet 16 times.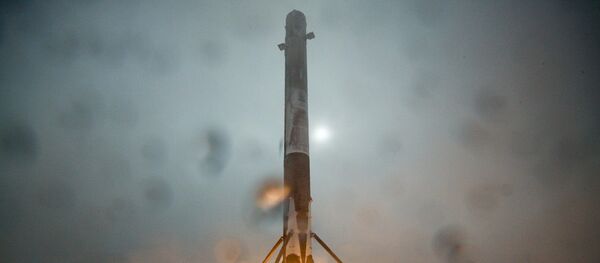 19 February 2017, 14:37 GMT
"This presents an opportunity for humans to return to deep space for the first time in 45 years and they will travel faster and further into the Solar System than any before them," the statement read. 
The identities of the two tourists have been withheld, although SpaceX CEO Elon Musk did reveal that they are "nobody from Hollywood." They will begin testing and training for their extraterrestrial expedition later this year. Musk said that he has warned them that, as both are pioneers, they must be "ready to die" if something goes wrong.
SpaceX has gained a reputation for missing ambitious deadlines, however. A recent mishap led to an explosion that stalled key rocket tests. The Falcon Heavy rocket, which would be used to take the Crew Dragon to the moon and back, has yet to complete a successful test.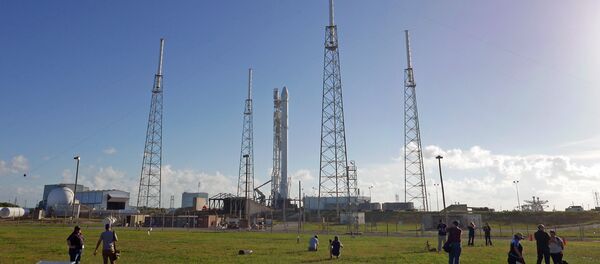 18 February 2017, 23:26 GMT
But Musk is confident about the mission, as well as being optimistic about what means for the human race. "I think this should be a really exciting mission that gets the world really excited about sending people into deep space again," he told Spacenews. "I think it should be super inspirational."
In 2015, Space Adventures announced their intention to create lunar tours for the absurdly rich aboard a Soyuz spacecraft. Although exact costs have not been revealed for either mission, previous lunar tourism offers ranged from $150-750 million per seat. Those wishing to see Earth's moon up close are advised to start saving anyway.