Last Thursday, President Trump met with senior advisers and representatives of organizations dealing with human trafficking, vowing to bring the "full force and weight" of the US government to combatting the phenomenon, which he called an "epidemic" and a "dire problem." 
"Dedicated men and women across the federal government have focused on this for some time as you know – it's been much more focused over the last four weeks," Trump said at the meeting, which was also attended by his daughter Ivanka, who has urged her father to take the issue to the legislative level. A few conservative news sources aside, the mainstream media barely mentioned the story, or buried it with obscure headlines such as CNN's 'Ivanka Trump's busy advocacy Thursday'.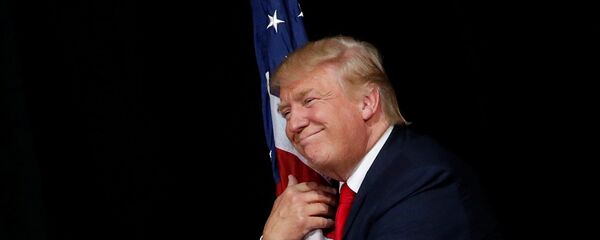 28 February 2017, 16:19 GMT
Over the weekend, political writer, journalist and Townhall.com contributor Liz Crokin published a
story
in conservative news website Townhall.com, where she calculated that the number of pedophile arrests has gone off the charts since Trump took office, reaching 1,500 plus since Trump's inauguration a month ago, compared with fewer than 400 sex trafficking-related arrests in 2014, according figures compiled by the FBI. 
Unfortunately, Crokin lamented that while "this should be one of the biggest stories in the national news…the mainstream media has barely, if at all, covered any of these mass pedophile arrests." 
What has the media been up to instead? Among other things, grilling Press Secretary Sean Spicer for weeks on end over rumors, leaks and numerous Congressional investigations over the Trump administration's alleged communications, ties and contacts with Russian officials, all without offering a shred of proof.
For her part, Crokin wrote that it had "been clear to [her] for awhile that Trump would make human trafficking," particularly child trafficking and abuse, "a top priority," and pointed to Trump's discussion of the topic going back all the way back to 2012.
Got to do something about these missing chidlren grabbed by the perverts. Too many incidents--fast trial, death penalty.

— Donald J. Trump (@realDonaldTrump) October 8, 2012
Commenting on Thursday's meeting on human trafficking, the journalist complained that the "press conference was barely a blip in the mainstream media, and the massive arrests have been almost completely ignored by the MSM altogether."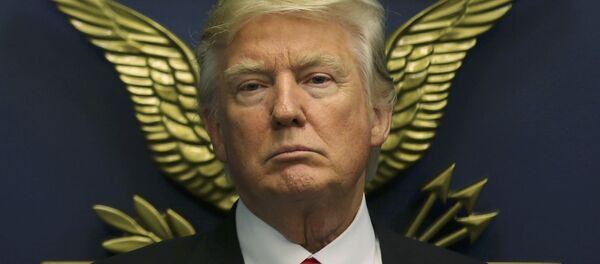 28 February 2017, 13:20 GMT
In her story, the journalist compiled several large scale operations across multiple states to arrest human traffickers, including rings involving the trafficking or sexual exploitation of children.
Ultimately, Crokin emphasized that whether it gets mainstream media attention or not, "the good news is that we have a president who genuinely does care about children, and [has] vowed to make solving the human trafficking epidemic a priority." 
Eventually, she noted, the human trafficking story, particularly as far as crimes against children are concerned, "will eventually get so big that [the MSM] will be forced to cover this horrific epidemic that has plagued our country for too damn long."
If that does occur, perhaps the more ridiculous aspects of US media coverage of the Trump presidency – his approval ratings, comedians' incisive political commentary, and especially the ludicrous 'ties to Russia' claims, will die down and take a back seat to the real issues facing their country.