MOSCOW (Sputnik) — Ankara would be against the creation of safe zones in Kurdish areas in Syria because they might be used by the Kurdistan Workers' Party (PKK), Turkish chief presidential adviser Ilnur Cevik told Sputnik.
"It depends where they want to create a safe zone. If they create the safe zone in Kurdish areas that we will oppose it. Because in the past in Iraq we agreed to no fly zone and what happened [was that] PKK went in there, because… this zone was safe and nobody would touch it, the PKK flourished in those areas. We don't want another PKK incident," Cevik said.
The adviser added that Turkey itself had already secured a de facto safe zone in Syria.
"We have already secured zone in Syria which is 35 kilometers [roughly 21 miles] deep and 90 kilometers [roughly 56 miles] wide … It is a safe zone, nobody can attack it, we are there," Cevik said.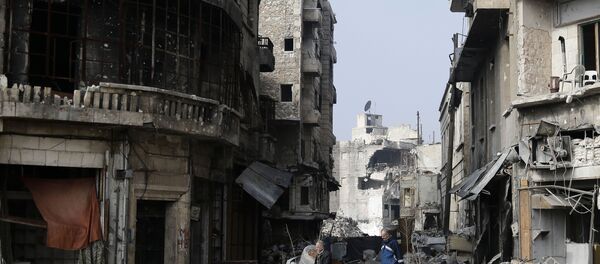 22 February 2017, 08:07 GMT
Russian Foreign Minister Sergei Lavrov discussed the Washington's proposal to establish safe zones with US Secretary of State Rex Tillerson on the sidelines of the February 16 G20 ministerial meeting in Bonn. Russian envoy to the UN Office in Geneva Alexei Borodavkin said last Thursday that Russia was cautious about the proposal and stressed the need to coordinate such projects with the Syrian government.
The PKK is considered a terrorist organization in Turkey.