Among the capability upgrades the US Army plans to give its primary armored vehicle are advanced multipurpose (AMP) rounds and the sabot, an armor-piercing shell, Maj. Gen. David Basset said Monday at the Army Rapid Equipping Forum on Capitol Hill. "We now have upgrades for every single platform in the [armored brigade combat team] just about ready to go--an upgraded Bradley, an upgraded Abrams, an upgraded howitzer and a replacement for the M113, something we have waited for an awful lot of years," the major said, adding that the systems are "nearly shovel ready." Therefore, the Abrams and a slew of other combat vehicles are, "ready for production dollars."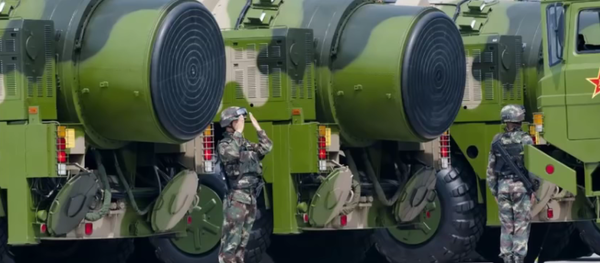 9 February 2017, 10:09 GMT
During the joint address, Trump stated that his budget proposal "rebuilds the military, eliminates the defense sequester and calls for one of the largest increases in national defense spending in American history." Trump's press team has said the spending increase could be in the neighborhood of $54 billion. Maya MacGuineas, president of the Committee for a Responsible Federal Budget, wrote that the "the administration is apparently proposing to offset the cost of increased defense spending, indicating they take the pay-as-you-go principle seriously." But "committing to not make the problem worse" alone is not sufficient, perhaps especially since the GOP touts itself as the party of fiscal responsibility. "The administration needs to take action to make it better," MacGuineas said. 
One fact checker, director of defense budget analysis Todd Harrison, pointed out that Trump's proposed defense expenditures is "hardly one of the largest increases."
​​Army generals lobbying for more money from the government appear to have gotten their wish in a US President who actively touts the need to reach the "top of the pack" in nuclear weapons, despite the country already having the highest number of warheads, several multibillion dollar modernization programs in place, and an ongoing "rebuild" of an already substantial fighting force. Maj. Gen. Basset decried lawmakers for what he feels has been inadequate funding. "I can tell you right now the level of investment in my portfolio is unacceptably low," Basset said. 
Basset made a politically suave move in his comments regarding funding, saying, "I have no desire to develop the next UCV — the Unaffordable Combat Vehicle." Thomas Spoehr, director of national defense at the right-of-center Heritage Foundation, said the Army has "no new classes of anything," unlike other military branches, and consequently the Army should proactively develop plans for future projects to gain support in funding from Congress as well as technological insight from private sector companies, Defense News reported.