MOSCOW (Sputnik) — Neither Russian or Syrian combat planes have delivered airstrikes in areas near the town of Manjib in Syria designated by the US-led coalition as operational zones of loyal opposition groups, the Russian Defense Ministry said Wednesday.
"On February 28, there were contacts via established communication channels between a Russian representative of the air group at Hmeimim airbase and his American colleague at an airbase in Qatar," the ministry said in a statement.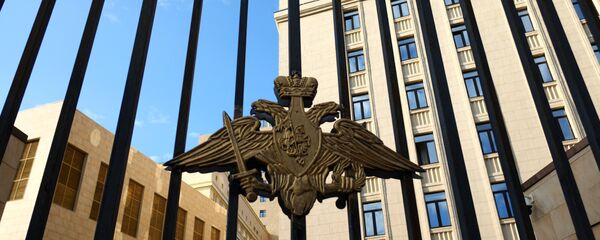 7 February 2017, 12:47 GMT
According to the statement, the US officer expressed concern over missions by the Russian and Syrian aircraft against terrorist targets to the south of the town of Manbij in Aleppo province, which could accidentally harm US-led opposition groups operating in the area, and provided the Russian side with exact coordinates of their deployment.
"The data was registered and taken into account by the Russian command. No airstrikes were carried out by either Syrian or Russian aircraft in areas designated by the US side," the statement said.
Since 2011, Syria has been engulfed in a civil war, with government forces fighting against numerous opposition and terrorist groups, including al-Nusra Front and Daesh, banned in a range of countries, including Russia.
Moscow has been conducting a counter-terrorist campaign in Syria since September 30, 2015, at President Bashar Assad's request.
Never miss a story again — sign up to our Telegram channel and we'll keep you up to speed!