WASHINGTON (Sputnik) — If large numbers of US or coalition troops arrived in Iraq or Syria it would create problems, Operation Inherent Resolve commander Lt. Gen. Stephen Townsend said at a press briefing on Wednesday.
"Would I be concerned if we brought in a large number of US or coalition troops without coordinating with our partners?" Townsend asked. "I would be because if we showed up with a large number of troops uninvited, I think that would be a problem."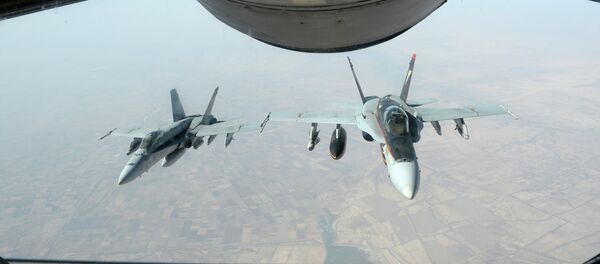 Townsend believes that the US-led coalition operations against Daesh are working, he noted during the briefing.
By an executive order issued in January, President Donald Trump requested that the Pentagon develop a plan to accelerate the demise of Daesh.
On February 27, Secretary of Defense Jim Mattis presented the framework for such a plan to Trump which may or may not include additional US forces.