MOSCOW (Sputnik) – On Wednesday, the European Parliament's legal affairs committee voted to lift the immunity of Le Pen, which allows French prosecutors to undertake legal actions against the presidential candidate for tweeting images of killings by the Daesh terrorists in December 2015.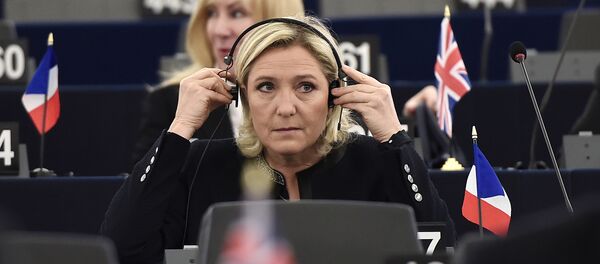 28 February 2017, 17:46 GMT
Earlier in the week, a European Union committee voted to remove French presidential candidate Marine Le Pen's parliamentary immunity. She had been charged with "publishing violent images" on her Twitter account of graphic images of terrorists beheading prisoners, one of whom was a US journalist.
The EU voted "overwhelmingly" to remove Le Pen's immunity, according to lawmaker Laura Ferrara, who was tasked with compiling the dossier. The entire legislature must still vote on the measure, according to Ferrara, but a date has not been set yet. The vote was to get the measure out of committee to put before the rest of the European Parliament.
The images were considered by the committee to be inappropriate conduct of a European deputy, EU officials said. Under certain circumstances, the offense alleged against Le Pen can include a three-year jail sentence and 75,000 euro fine.
Le Pen's immunity shields her from prosecution. Therefore, removal would open up the possibility of legal action against her.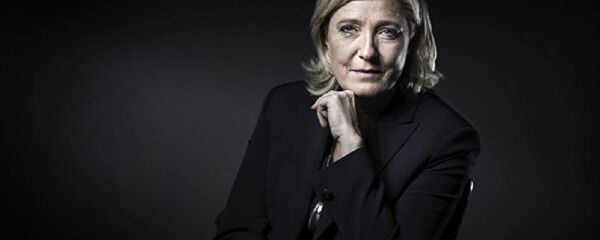 28 February 2017, 20:58 GMT
Tuesday's vote was concerning an issue entirely unrelated to another possible scandal surround Le Pen's bid for presidency. Le Pen's chief of staff was
detained
by officials from the EU concerning alleged misuse of campaign funds. Le Pen has been projected to emerge victorious from the first round of elections before succumbing to her opponents, according to recent polls. She has been the source of controversy for her nationalist stances, comments on immigration, and refusal to wear a veil when meeting a Lebanese official. 
Le Pen was not immediately available to comment. 
Le Pen's National Front party insists the tweets were within appropriate bounds. The tweets were "showing and naming the horror of Islamism," according to Florian Philippot, vice president of the National Front party. Without clearly identifying and tracking the name and broadcasting what takes place in the Middle East, on Philippot's account, anti-terrorists forces cannot fight against it, she said.
If the EU conducts a full vote to remove immunity from Le Pen, it would not be the first time the politician would have lost the privilege. In 2013, Le Pen's immunity was lifted, and then two years later she was prosecuted with "incitement to discrimination over people's religious beliefs" after Le Pen compared Muslims praying in public to Nazis occupying France.