LETA, Latvia's main information agency, and Baltic News Service, an Estonian agency that operates across the Baltic countries, abruptly announced the termination of their contract to provide Sputnik Latvia and Sputnik Estonia with their news materials on Wednesday.
Sputnik Estonia head Elena Cherysheva stressed that the termination was a complete surprise, since the agency had "fully fulfilled all our terms under the agreement." Accordingly, she said that the legality of BNS's actions will be examined by Sputnik Estonia's lawyers.
Both agencies belong to Estonia-based holding company UP Invest OU, which in lieu of an adequate explanation of the sudden termination has led Sputnik's Latvia and Sputnik Estonia journalists to speculate that the decision to terminate the contracts may have been dictated from outside.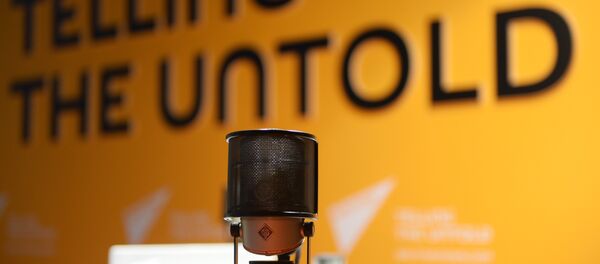 Sputnik Latvia's editors
noted
that in an age when media revenues are hard to come by, it would make little sense for a private news agency to simply reject an important client. 
"We can assume with almost one hundred percent certainty that this was the result of one or more phone calls to BNS's management by high-ranking government officials," Sputnik Estonia's editors wrote. "Their only desire is to silence alternative views," they added.
LETA's letter informing Sputnik Latvia of the termination of its contract accused the news agency of using LETA's services in a way that is "contrary to the highest values, including the moral values and basic principles, of the Republic of Latvia, which are protected by the Latvian Constitution." The letter didn't go into specifics about which values Sputnik violated.
Defending his Latvian counterparts, Sputnik Estonia contributor Pavel Kirillov pointed out that the preamble to Latvia's Constitution declares it to be a free and democratic country, its main values listed as "freedom, honesty, justice, solidarity, equality, family and work." The agency he emphasized, has not impinged on these values anywhere in its content.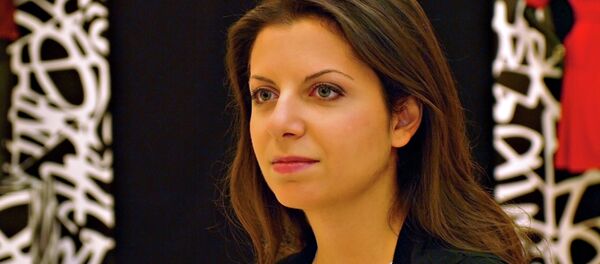 18 February 2017, 20:58 GMT
But at least Sputnik Latvia got an explanation. According to Sputnik Estonia, BNS didn't bother elaborating on the cancellation of their contract in any coherent manner whatsoever. 
Whatever the real reason for the cancellation may be, observers have pointed out that this is the third major media cooperation contract cancellation involving Sputnik this year. BNS terminated its contract with Sputnik Lithuania in January, alleging that "propagandistic" material had appeared on the news agency's website.
Sputnik Estonia's editors commented on Wednesday's termination by suggesting that "paranoia, it turns out, is an infectious disease."
Authorities in Baltic countries have made a conscious effort to restrict Sputnik's regional hubs ever since they went online. In 2016, Latvian authorities blocked Sputnik Latvia's.lv domain, citing the alleged violation of EU regulations regarding 'threats to the territorial integrity and independence of Ukraine.' Unfortunately for authorities, the decision only led to an increase in the news site's popularity.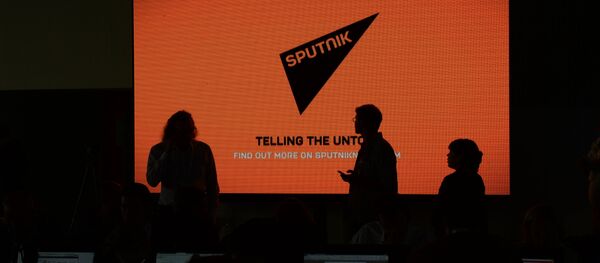 12 February 2017, 12:53 GMT
Last month, Estonia's education minister
let slip
that security services had recommended that government officials refuse to communicate with Sputnik journalists.
According to Sputnik Estonia's editors, Wednesday's decision was an indication that certain politicians "are equating the word to violence. An attempt to exchange views is turning into an informational confrontation, which the nurturing hands of certain [state] services are trying to turn into an information war."
Nevertheless, journalists from both Sputnik hubs promised to continue their work, in spite of the difficulties caused by Wednesday's decision. Sputnik Latvia stressed that "[LETA's] ceasing cooperation with the agency does not mean that Sputnik will fall from orbit or sink into oblivion, just as it didn't sink after it was forbidden from registering under a Latvian domain." In any case, journalists from both hubs stressed that the cancellation certainly won't help to broaden freedom of speech in the Baltics.
In an interesting coincidence, on February 28, a day before Sputnik's contracts were terminated, Germany announced that it would assist Lithuania, Latvia and Estonia in the creation of Russian-language media outlets aimed at countering "systemic disinformation" from Russian television networks broadcasting in the Baltic region.