GENEVA (Sputnik) — UN Special Envoy for Syria Staffan de Mistura announced on Friday the conclusion of the fourth round of the UN-mediated intra-Syrian talks in Geneva, Switzerland.
"This is the fourth round, which has just been concluded," de Mistura told reporters.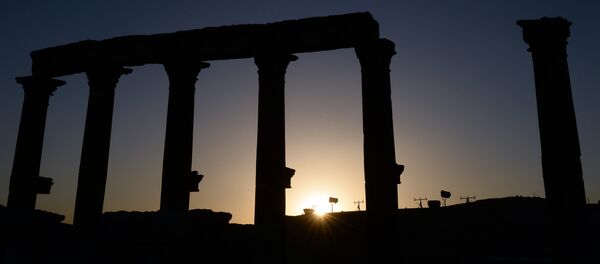 The participants of the Geneva talks on Syria agreed to discuss at settlement negotiations all four "baskets" of topical issues for crisis resolution — governance, constitution, elections and counterterrorism — in parallel, he added.
This round of UN-backed intra-Syrian talks between the government and opposition factions kicked off in Geneva last week.
Since 2011, Syria has been engulfed in a civil war, with government forces fighting against numerous opposition and terrorist groups, including al-Nusra Front and Daesh, banned in a range of countries, including Russia.