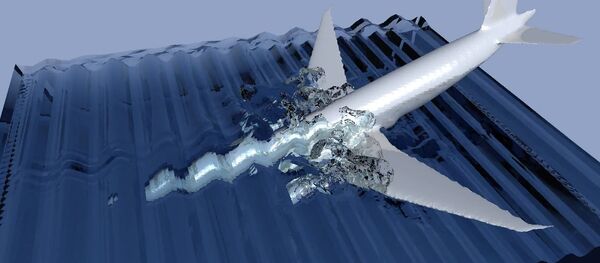 19 January 2017, 05:03 GMT
MOSCOW (Sputnik) — In January, the Australian government's Joint Agency Coordination Centre (JACC), tasked with coordinating the search, stated that the search for the plane had concluded unsuccessfully nearly three years after the aircraft disappeared. The total cost of the search came to some $145 million. Malaysia then agreed with other Indian Ocean states to allow private searches for the plane wreckage with an agreement on debris management in place.
The search, which will require the families to raise over $15 million, would take place north of the previous search zones that stretched across some 120,000 square kilometers (46,000 square miles) of the southern Indian Ocean, Channel NewsAsia reported.
The Malaysian government has not stated whether it will contribute to the necessary sum, while Malaysian Transport Minister Liow Tiong Lai, present at the relatives' gathering marking the third year since the disappearance, stated that the government will discuss the matter.
Malaysia Airlines flight MH370, en route from Kuala Lumpur to Beijing, disappeared from radars on March 8, 2014, less than an hour after takeoff. There were 227 passengers and 12 crew members on board the Boeing 777 aircraft. So far, several pieces of debris suspected to come from the aircraft have been found at different locations, including in Mozambique, South Africa and the French island of Reunion.