MOSCOW (Sputnik) — Former US Director of National Intelligence James Clapper denied on Sunday President Donald Trump's claim he was wire-tapped during last year's presidential campaign, in an interview with NBC.
"There was no such wire-tap activity mounted against the president elect at the time, or as a candidate, or against his campaign," Clapper said on NBC's Meet The Press show.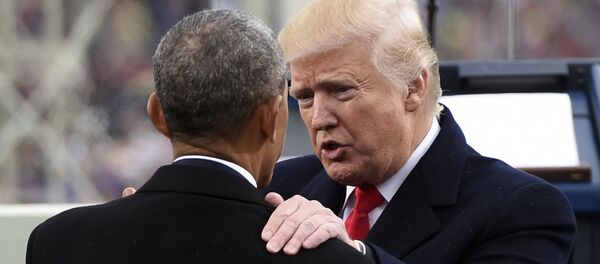 Trump accused then President Barack Obama of ordering to have him wire-tapped, in a tweet on Saturday, although he did not back up this claim.
Clapper, who stood down as the national intelligence chief the day Trump took office, said he could only speak for the part of the national security apparatus that he oversaw, but not for other authorized entities in the government.
Clapper admitted, however, there was no evidence that members of the Trump campaign team had colluded with the Russian government. He added it was in everyone's interests to get to the bottom of this subject.