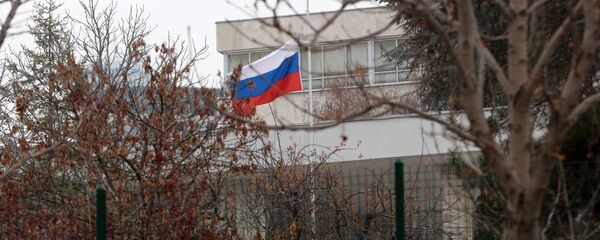 MOSCOW (Sputnik) — The spokesman characterized the issue as complicated, adding that there were "contradictory and different views on it inside the US too."
"Such measures are not acceptable and are condemned," Qassemi said during his weekly press conference in Tehran, as quoted by the Fars News Agency.
Qassemi's statement came after the visit of US Congress member Ron DeSantis to Israel last week to discuss the potential embassy move with the Israeli leadership.
In February, US President Donald Trump said at a joint press conference with Israeli Prime Minister Benjamin Netanyahu that the administration was looking at relocating the US embassy to Jerusalem. The plans had been also voiced during Trump's presidential campaign. Netanyahu showed support for the move, while the Palestinian authorities criticized it. The Palestinian ambassador to the United Nations said it would violate the UN Security Council resolutions and UN Resolution 181.
The Resolution 181 of 1947 stipulated the establishment of the Special International Regime in the city of Jerusalem which was not implemented due to Jerusalem's independence declared in 1948.
Israel considers Jerusalem its capital, but the United Nations recognizes East Jerusalem, including the Old City, to be part of Palestine. A number of countries believe that Jerusalem's status must be determined as part of Palestinian-Israeli peace talks. In turn, Palestine seeks to establish East Jerusalem as its own independent state's capital.