MOSCOW (Sputnik) — Russia has no desire or intention to be associated with what is happening in the United States, Kremlin spokesman Dmitry Peskov said Monday.
"We should not in any way be associated with internal US problems. We have no desire and no intention in any way to be associated with these affairs," Peskov told reporters when asked to comment on US President Donald Trump's statement.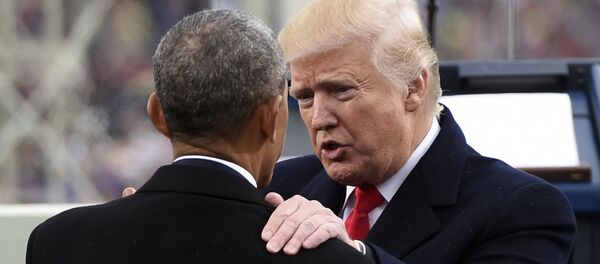 On Saturday, Trump took to Twitter to accuse Obama of having his Trump Tower headquarters' "wires tapped" prior to the 2016 presidential election, describing this as the former administration's "new low."
The president went on to compare the alleged surveillance to McCarthyism and the Watergate scandal. The claims have been rejected by Obama's representative.
The news comes amid reports of alleged Trump's team's ties with Russian officials. On February 15, The New York Times reported, citing phone records and intercepted calls, members of Trump's presidential campaign team and several associates allegedly contacted Russian intelligence and government officials prior to the 2016 US election. Both Washington and Moscow have repeatedly refuted the allegations.