MOSCOW (Sputnik) — Earlier in the day, the ministry said that the medics had decided to carry out surgery on Maria Mahmoud in order to prevent tumor's proliferation and metastasis following an in-depth medical examination of the girl's health.
"Our center carried out the surgery on the girl to remove her left eye due to the complications from retinoblastoma. Even now, we can say that the surgery was successful. Currently the girl is in the reanimation, and on tomorrow's morning she will be transferred to the ward. She is scheduled to undergo three courses of super-selective intra-arterial chemotherapy then," Vladimir Polyakov said as quoted in the ministry's statement.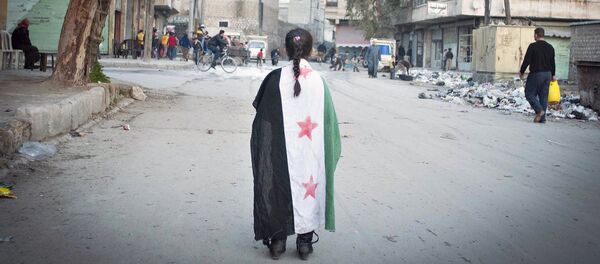 Mahmoud was transferred to Moscow on a military transport plane under the supervision of Russian military doctors, after her parents asked the Russian Center for Syrian reconciliation for help.
The Syrian girl was diagnosed with a rare children's cancer disease of eye retina that happens with one child out of 10,000, she had already received treatment in the University clinic of Aleppo, but it did not bring any results.
The Russian Reconciliation Center is regularly making aid deliveries to the Syrians who have suffered greatly in the  ongoing armed conflict in the country, as well as provides other help to the residents of the country.