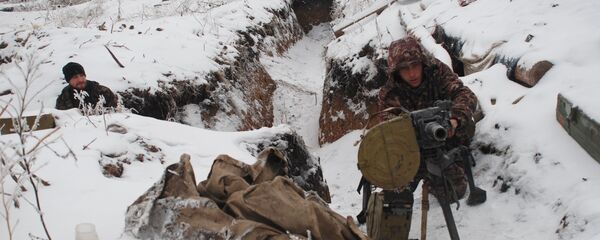 Last week, a group of Ukrainian radicals blocking trade with the self-proclaimed republics in Donbass announced a plan to block railway communications between Russia and Ukraine, including taking control over eight key border points.
In late December 2016, a so-called Ukrainian volunteer fighters group declared a trade and economic blockade of the self-proclaimed Donets  People's Republic (DPR) and Lugansk People's Republic (LPR). According to the group, any trade operations with the self-proclaimed republics are illegal.
The blockade resulted in a shortage of coal at the Ukrainian power stations. On February 15, the Ukrainian government introduced a state of emergency in the energy sector.
"The Ukrainian government may be exploiting radicals, in a bid to receive financial and other aid from its Western partners. Kiev's criticism of radical organizations is nothing but rhetoric," Tsekov told Sputnik.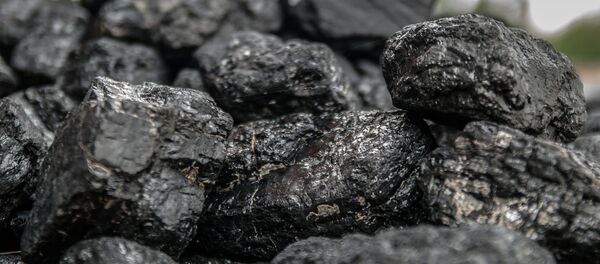 The lawmaker underscored that Ukrainian radicals always use extreme measures, including blockades and stirring up conflicts.
"By doing this, they try to continue their life in politics, but finally their actions only backfire on Ukraine," he added.
Actions by Ukrainian radicals are also harmful to the image of the Ukrainian government.
"Ukraine is engulfed in anarchy and the situation is getting worse. I can't see any future for the current government. Probably, this government is nearing a collapse," Tsekov said.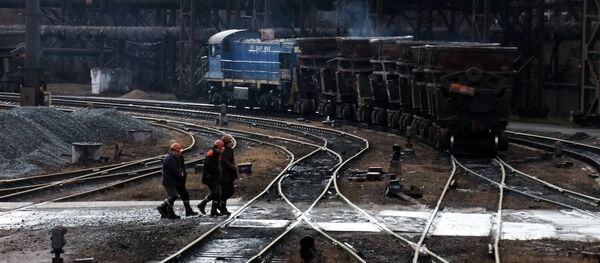 According to Konstantin Kosachev, chairman of the foreign affairs committee of the Russian parliament's upper house, the blockade in Donbass indicates that the "corrupted and Russophobic" Ukrainian government is unable to control the situation in the country.
"This is not about Russia. This is only about Ukraine, first of all, about its radical opposition that is spinning out of control. Those opposition forces are unable of engaging in constructive actions,"  Kosachev told Sputnik.
"This is also about the dysfunctional Ukrainian government, entangled in Russophobia, unprecedented corruption and nationalism," he added.
Never miss a story again — sign up to our Telegram channel and we'll keep you up to speed!