The ISNA news agency quoted Majid Takht Ravanchi, the Iranian deputy foreign minister, as saying, "Our earlier countermeasure against Trump's previous order is still in place…There is no need for a new decision."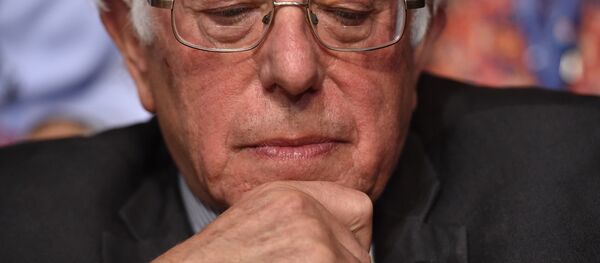 Ravanchi made these comments during a conference called, "What to do about Trump's America."
In January, when Iran's Foreign Ministry announced a ban on American travelers, it called Trump's measure "insulting…illegal, illogical and contrary to international rules."
The first version of the Trump Muslim-nation ban was defeated among legal issues and mass protests at US airports. On Monday an amended version of the document was reissued, this time without Iraq, but still barring entry to those from Somalia, Sudan, Libya, Yemen Syria and Iran for 90 days, and stopping all refugee entry into the US for 120 days.
Trump was furious when his first travel-ban measure failed in a New York federal court, tweeting: "SEE YOU IN COURT, THE SECURITY OF OUR NATION IS AT STAKE!"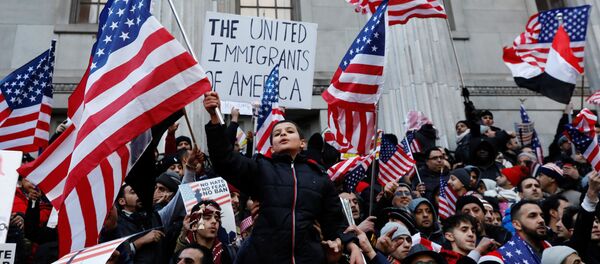 10 February 2017, 17:57 GMT
Tehran has been most impacted by the ban, as there are thought to be over one million Iranians studying, living, and working in the US, many for decades. The roughly 60,000 people who had their visas revoked under the original ban will now be allowed to enter the US, as the new version of the travel-ban policy only pertains to new visa applicants.
After Trump signed the new ban, US Secretary of State Rex Tillerson told reporters, "As threats to our security continue to evolve and change, common sense dictates that we continually reevaluate and reassess the systems we rely upon to protect our country."
Nancy Pelosi, Democratic Minority House leader and staunch opponent of the ban, said in a statement that, "The Trump administration's repackaging has done nothing to change the immoral, unconstitutional and dangerous goals of their Muslim and refugee ban."
Activists consider Trump's new proposal to be as bigoted and xenophobic as was his original order. ACLU Legal Director David Cole wrote on Monday that using an immigration ban to bar those of the Islamic faith from entering the country, "violates the first principle of the Establishment Clause, which forbids the government from singling out particular religions for favor or disfavor. The fact that the government has repackaged the ban does not alter its intent or effect — to target members of a particular religion."