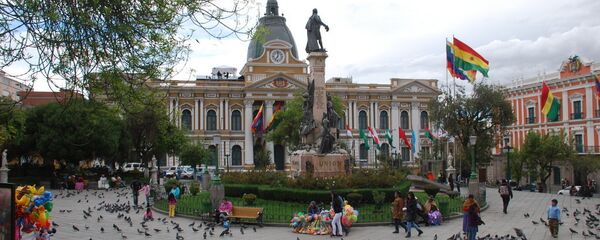 22 February 2017, 01:12 GMT
MOSCOW (Sputnik) — Bolivian President Evo Morales approved on Wednesday a law, legalizing growing coca on 20,000 hectares (about 54,400 acres) of land, thus nearly doubling the amount of land used for coca plantations, local media reported.
According to TeleSur media outlet, after signing the bill Morales said he was proud of it, stressing the traditional use of coca leaves in the country.
In late February, hundreds of legal coca growers from the the Yungas region took to the streets of the country's capital of La Paz to protest against government's draft plantation bill, introducing unwelcome competition for them.
Growing coca has historically played an important role in Bolivia, as the plant has traditional cultural, medical and industrial use.