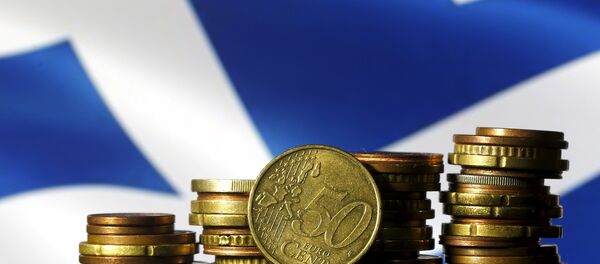 27 February 2017, 15:14 GMT
ATHENS (Sputnik) — On Tuesday, ELSTAT said that the 2016 GDP dropped as compared to 2015 figures, however, on Wednesday the statistical body released new data, saying that the GDP reached 184.5 billion euros in 2016, showing 0 percent change over the previous year.
The GDP at market prices amounted to 175.9 billion euros in 2016, which is a growth of less than 0.1 percent over the 175.7 billion of 2015.
According to the Greek government, the downturn in the country's economy has passed, even though there is essentially no growth.