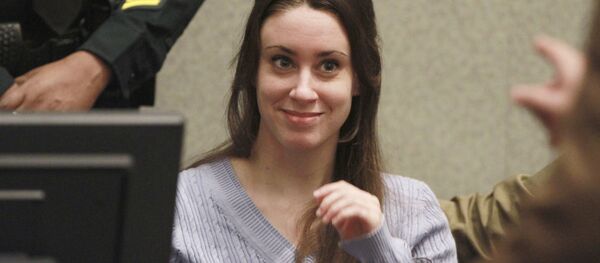 7 February 2017, 19:01 GMT
Following an announcement by multiple retailers, including Nordstrom, that they would no longer carry the 'Ivanka' brand, her clothing and accessories broke sales records in February.
"Since the beginning of February, they were some of the best performing weeks in the history of the brand," Abigail Klem, the company's new president, told Refinery 29. "For several different retailers Ivanka Trump was a top performer online, and in some of the categories it was the [brand's] best performance ever."
According to a report from Zero Hedge, from January to February the brand's sales increased by a massive 346 percent. On e-commerce website Lyst, the brand was listed as number 550 in January, but jumped to number 11 for sales in February.
"Ivanka Trump brand has never ranked in as a top seller on our site," Sarah Tanner, Lyst's US public relations director, said. "To see such an extreme spike in one month is completely unheard of and came as a huge surprise to us."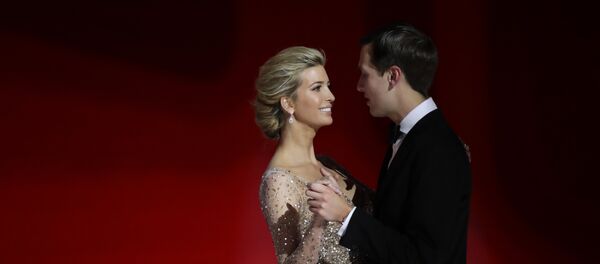 4 February 2017, 19:10 GMT
The first daughter's brand made headlines during the first few months of 2017. After Nordstrom announced that they would pull her line, and T.J. Maxx and Marshalls ordered employees to discard any signs advertising it and to move items to less conspicuous racks, Trump tweeted his outrage.
"My daughter Ivanka has been treated so unfairly by @Nordstrom. She is a great person — always pushing me to do the right thing! Terrible!" tweeted the President.
The decision sparked additional outrage among supporters of the President, who went online and urged each other to use Amazon or other websites to purchase items from Ivanka Trump's line to show their support and counter the boycott efforts.
Trump's advisor, Kellyanne Conway, also found herself in hot water, after she appeared on Fox News urging watchers to "go buy Ivanka's stuff" during a discussion about the boycott. The statement prompted an ethics investigation, and she has denied any wrongdoing.
To avoid the appearance of conflict, Ivanka Trump announced in January that she would take a formal leave of absence from the company and "no longer be involved with the management or operations" for the time being. The brand will also cease using the first daughter's image on promotional materials, although existing examples displaying her photo will remain in use.