Serbian parliament members have said they would block modifications to Kosovo's constitution that would allow the partially-recognized southeastern European country to engage in an arms build-up. But the Kosovo government, by the orders of Kosovo President Hashim Thaci, plans to introduce certain amendments that will allow the country to bypass constitutional concerns. Three years ago, Kosovo made plans for a national army, but heretofore has been unable to overcome Serbian opposition within the Kosovo parliament.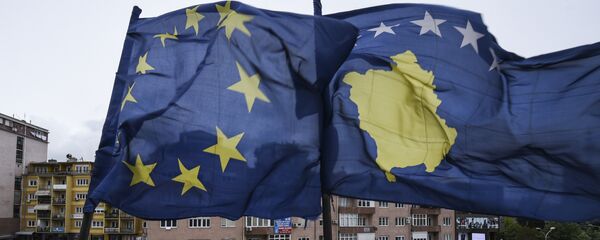 27 February 2017, 13:41 GMT
"We have been waiting for the will of these [Serbian] MPs for three years," Thaci said. "We don't see that coming and we cannot wait for them in eternity," he noted, adding, "we are forced to move with the law and transform the KSF into an army."
Speaking with US and western diplomats, Thaci said, "Serbia is against our army," but, "at the same time it fills its airspace with MiG planes." 
For its part, the US is "concerned by Kosovo's announced intention to change the mandate of the Kosovo Security Force without a constitutional amendment," according to a statement from the US embassy in Pristina. Washington supports "the gradual, transparent transformation of the Kosovo Security Force in a multiethnic force in line with NATO standards." Further, the US said it is ready for a "consultative process with all stakeholders to achieve our shared goal of transforming the Kosovo Security Force," in such a way that it, "contributes to regional stability, and supports Kosovo on its path to Euro-Atlantic integration."
NATO Secretary General Jens Stoltenberg spoke with Thaci and Kosovo Prime Minister Isa Mustafa via phone to communicate "serious concerns of NATO allies," with respect to Kosovo's militarization, Balkan Insight reports. "I made clear that unilateral steps such as these are unhelpful, and I urged the Kosovo authorities to remain in close contact" with Serbs in Belgrade, Stoltenberg added. NATO has approximately 4,500 troops stationed in Kosovo.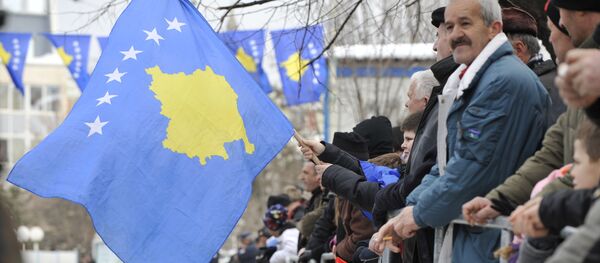 18 February 2017, 12:36 GMT
The US embassy to Kosovo similarly denounced the move. Moving forward with the amendments would compel the US to "reevaluate bilateral cooperation with and longstanding assistance to Kosovo's security forces." 
Of Kosovo's 120 member parliament, just 11 are Serbian deputies. They plan to boycott the parliamentary session when the vote will be held. The deputies' support is required to make changes to Kosovo's constitution. 
Serbian foreign minister Ivica Dacic contended that the new legal measure will create "instability" for Kosovo and surrounding countries.