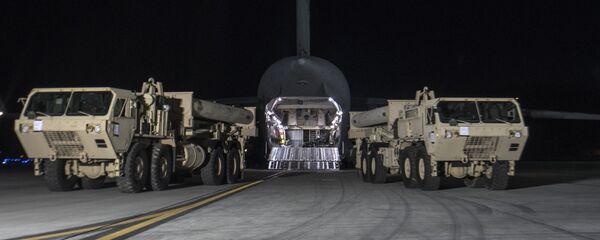 WASHINGTON (Sputnik) — Earlier on Wednesday, Chinese Foreign Minister Wang Yi said Beijing has offered North Korea to stop launches of its missiles and halt development of nuclear program in exchange for the termination of military drills conducted by the United States and South Korea.
"Our activities and commitment to defend the ROK from North Korean aggression cannot be equated to North Korea's repeated violations of its obligations and agreements," Ross stated on Wednesday commenting on China's proposal.
The commander said the United States would continue to urge China "to exert its unique leverage as North Korea's largest trading partner, including by fully implementing all UN Security Council sanctions."
Ross underscored that members of the United Nations are required to implement sanctions resolutions.
"Implementation is everything, and so we will be watching other States' implementation of this resolution very carefully," he added.
The commander said the joint exercises of the United States and South Korea are transparent and oriented on defense. They have been conducted on annual basis for nearly 40 years, Ross noted.
On Monday, the US Defense Department confirmed that North Korea carried out multiple launches of medium-range ballistic missiles, four of which splashed into the Sea of Japan.
On Tuesday, Pyongyang said that the launches were a successful drill to strike US military facilities located in Japan.