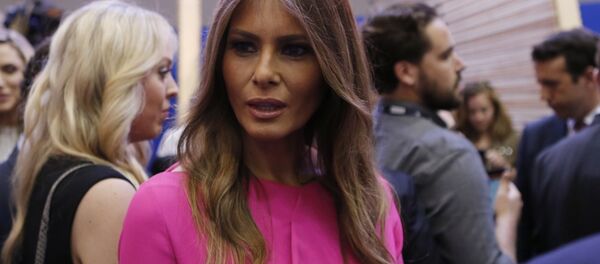 8 February 2017, 23:16 GMT
WASHINGTON (Sputnik) — More than half of Americans have a favorable opinion of the First Lady of the United States Melania Trump, compared to 36 percent pre-inauguration, a new CNN/ORC poll revealed.
"About 52% of Americans have a favorable opinion of Melania Trump, an increase from 36% pre-inauguration," a CNN article accompanying the poll stated on Wednesday.
The poll results also revealed that in February 2016, Trump's favorable rating was 24 percent compared to the unfavorable rating of 31 percent.
Before the presidential inauguration, 23 percent of Americans had no opinion about the first lady, compared to 12 percent now, according to the poll.
In addition, 46 percent of college educated women view the first lady favorably compared to the 34 percent viewing her unfavorably, the poll revealed, while women without degrees have a 55 percent of favorability compared to the 28 percent of unfavorable view.
The poll was conducted March 1-4 and included 1,025 adults.