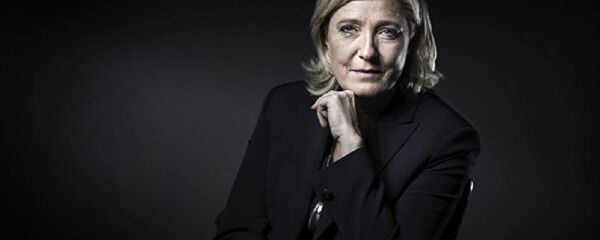 MOSCOW (Sputnik)
–
Reports about Macron's alleged undeclared assets emerged in 2016 when the French satirical weekly Canard Enchaîné revealed he had reportedly handed a false declaration to the French High Authority for transparency in public life (HATVP). In February 2017, Serge Grass, chair of the Union of Taxpaying Civilians, presidential candidate Paul Mumbach and leader of the Franche-Comté movement Jean-Philippe Allenbach initiated an inquiry into the discrepancies in Macron's financial documents and sent a corresponding complaint to HATVP.
The complaint drew attention to the sharp decline in Macron's financial holdings over past years. Between 2010 and 2013, the former investment banker and Minister of Economy earned over 3 million euros ($3.2 million). In 2014, however, when he assumed government office, Macron declared only 156,000 euros. In accordance with his 2016 financial disclosure, his net worth totaled as little as 63,000 euros.
"Since the officials of the High Authority are subject to professional secrecy pursuant to Article 19 of the above-mentioned Law of October 11, 2013 [on transparency in public life], I inform you that you will not be able to receive information of the action taken by the High Authority upon your request of information," the HATVP letter sent to Serge Grass on March 8 and obtained by Sputnik read.
Meanwhile, Macron's public declaration of assets for 2016 has been withdrawn from the HATVP website since Tuesday.
Grass in an interview to Sputnik expressed hope that "sooner or later, there comes a point when such politicians as Macron should respond to these controversial facts in order to secure fair elections and future political stability of France."
He also criticized the French mainstream media over its poor coverage of Macron's financial affairs.
"It shows clearly collusion between the justice system and the media in attempt to manipulate the elections in favor of a servant of speculative financial system," Grass said.
The French electoral campaign has already been overshadowed by a series of political scandals.
Candidate from the Republican party Francois Fillon has been hit hardest after an investigation was opened into allegations his wife and children received around $1.07 million in public funds for alleged "fake jobs" while working as parliamentary aides and assistants.
Marine Le Pen, the leader of the National Front party is also facing a slew of corruption charges. The European Union's anti-fraud watchdog has demanded she pay back $365,000 in EU allowances after accusing her of breaking EU rules by using the institution's money to pay for two assistants who were carrying out non-parliamentary work.
The first round of the French presidential election will take place on April 23, with the run-off scheduled for May 7.
Never miss a story again — sign up to our Telegram channel and we'll keep you up to speed!