MOSCOW (Sputnik) — On Thursday, Russian Prime Minister Dmitry Medvedev held a phone conversation with his Turkish counterpart Binali Yildirim and discussed the easing of exports of both industrial and agricultural products.
"The government decree №276, March 9, 2017… The signed decree excludes certain products from the list [of banned Turkish products]. Particularly, carnations, fresh and refrigerated onion and shallot, fresh and refrigerated broccoli and cauliflower have been excluded along with several other goods," the statement read.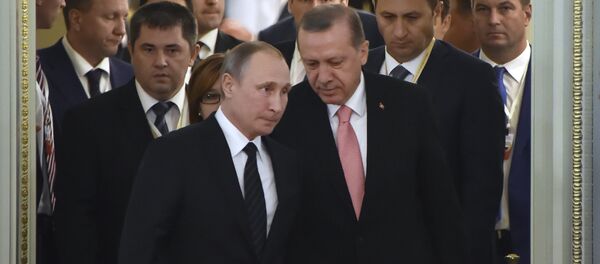 Chewing gum, salt and sea water from Turkey have also been removed from the list.
Russia banned imports of many Turkish agricultural products from January 1, 2016 in response to the downing of a Russian plane by a Turkish jet near the Syrian border in 2015. Since the introduction of the restrictions, Moscow has both excluded several products, such as citrus fruit, from the list, and temporarily prohibited a number of other goods, including eggplants, due to sanitation concerns.