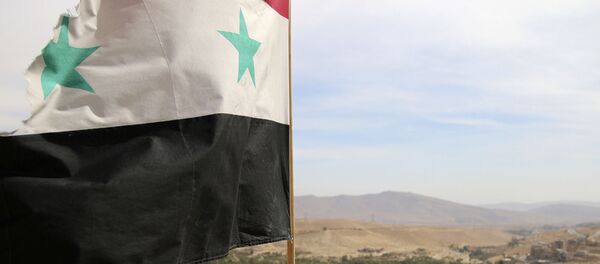 MOSCOW (Sputnik)
–
China can take part in reconstruction work in every sector of Syria's economy when the country starts a comprehensive rebuilding program after its six-year conflict ends, Syrian President Bashar Assad said Saturday.
"So, in which sector? In every sector. I mean, China can be in every sector with no exception, because we have damage in every sector," Assad said in an interview with Chinese Phoenix Television, published by the SANA news agency.
Chinese experts are already working in the country, he added, listing urban reconstruction as the main priority for future projects.
Further priorities include infrastructure, water and sewage utilities, electricity and energy, Assad said, concluding the list with private and public industrial projects.
The Syrian government has been looking into plans to start a massive reconstruction program after the latest ceasefire deal in late 2016 as well as the government victory in Aleppo. A plan to restore the ravaged city was drafted in January. The plan includes work on utilities, industry, medical and educational institutions as well as the strengthening of security.
The United Nations has also been involved in initial reconstruction work to supply Syrians with basic infrastructure and temporary accommodation.
Never miss a story again — sign up to our Telegram channel and we'll keep you up to speed!