MOSCOW (Sputnik) — Dutch authorities revoked the landing permission for the Turkish foreign minister amid security concerns, the Anadolu news agency reported on Saturday.
Earlier in the day, Cavusoglu threatened the Netherlands with sanctions, in case the Dutch authorities prevent him from meeting with Turkish expats.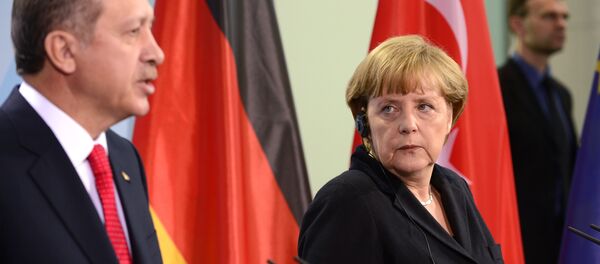 Ankara has been seeking support from Turkish expats for a constitutional change that would increase the president's powers. Despite Turkish leadership's efforts a number of pre-voting rallies were canceled in Germany, the Netherlands and Switzerland.
The Turkish referendum on the constitutional amendment is scheduled for April 16.
The Dutch authorities are not alone in being compared to Nazis by Erdogan. On March 5, the Turkish president drew parallels between the German authorities and Nazis criticizing Berlin for banning Ankara's campaign rallies on the German soil.