Regardless of sanctions, the United States continues to purchase the famous Kalashnikov assault rifles (AK-47) through third parties.
"Virtually all countries buy [the Kalashnikov assault rifles], even the Americans; they acquire these weapons indirectly… for the armed forces in Afghanistan," Rostec state corporation CEO Sergey Chemezov noted in his Tuesday interview with Rossiya-24.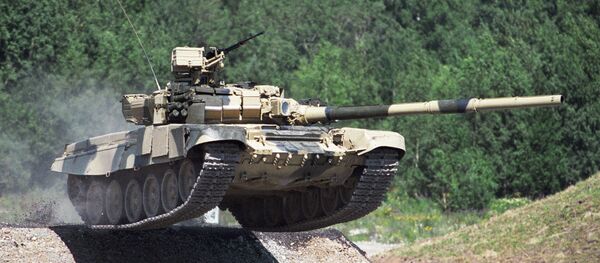 According to the Rostec CEO, former Warsaw Pact countries also jump at the opportunity to sell these popular assault rifles to the US military.
Speaking to Radio Sputnik, Igor Korotchenko, a Russian military expert and editor of "National Defense" magazine, the Americans appreciate the Kalashnikov machine gun and understand how its quality differs from numerous foreign copies.
"The US continues to bolster the Afghanistan security understanding that they simply have no alternative but to use the original Kalashnikov assault rifles in this country," Korotchenko pointed out.
The Russian expert called attention to the fact that the Kalashnikov machine gun is being "cloned" by many manufacturers.
"The Kalashnikov is 'cloned' by many countries. Moreover, these are illegal, pirate actions. In particular, Bulgaria produces pirate copies of the Kalashnikov assault rifle; they are also manufactured in China and several other states. But [the machine gun's] 'clones' and replicas very much concedes to the original samples of Russian automatic weapons in terms of quality," Korotchenko underscored.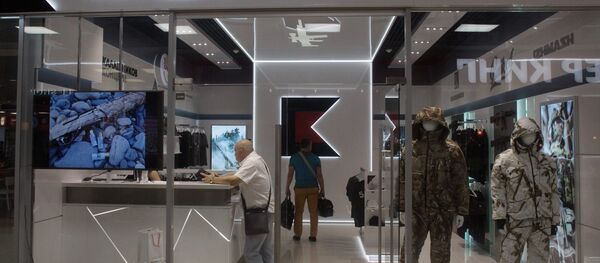 "Therefore US Special Ops always prefer to use original [Russian-made] Kalashnikov machine guns while carrying out combat operations in Afghanistan," he highlighted.
In his interview with Radio Sputnik Korotchenko emphasized that US manufacturers also produce excellent assault weapons. However, the crux of the matter is that American machine guns cannot resist the pressure of severe Afghani climatic conditions.
"The American M16 rifle cannot stand Afghanistan's tough conditions, including dust, dirt and temperature fluctuations," he said.
Therefore, it is no secret that the US has long been equipping the Afghani armed force with Kalashnikov rifles, he noted. Indeed, the machine gun is well known for its ease of maintenance in all operating conditions.
"However, in the absence of direct contacts — given the fact that the Russian enterprise has come under sanctions — [the Americans] purchase them through third parties for further re-export to Afghanistan," Korotchenko explained.
Meanwhile, Kalashnikov Concern continues to bolster its production and develop new weapons systems.
The Concern's official site cites Kalashnikov CEO Aleksey Krivoruchko, who has recently revealed that the company is seeking to boost production of the new AK-100 family of Kalashnikov firearms and unveiled a plan to build a 20-ton reconnaissance and attack system.
Have you heard the news? Sign up to our Telegram channel and we'll keep you up to speed!