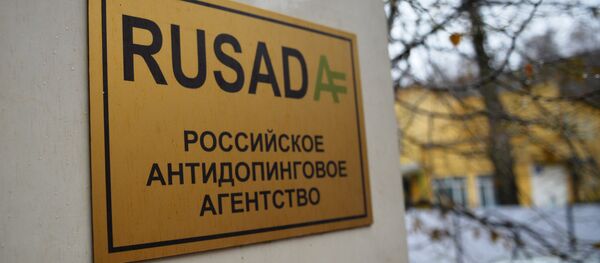 LAUSANNE (Sputnik) — WADA has been operating on an annual budget of $30 million but now requires millions in additional funding amid increased costs, the British sports administrator said.
"We used to get a very helpful contribution from Russia – money that they used to send to UNESCO but decided that we would spend it better so they sent it to us … I cannot keep that money if you are noncompliant with the anti-doping code – another reason for getting Russia compliant and getting better at this," Reedie said.
WADA officials said earlier this month it expected the expenses from the inquiry into Russian doping allegations to reach $3.7 million.
Reedie also said that he was ready to stand down as WADA chief to ease concerns over the body's independence, in an interview with R-Sport on Tuesday.
"I'm elected for a period of three years but if the rules change during that period I'm not going to stand in the way. I've done this for too long," Reedie said in Lausanne, Switzerland.
The British sports administrator and long-time IOC functionary was reelected as WADA director in 2016. He said a number of national anti-doping organizations raised concerns that sports people should not be involved in wider governance of sport.
An independent commission set up by WADA accused Russia in November 2015 of mounting a state-sponsored doping campaign, and suspended the Moscow-based lab run by RUSADA. Russia denied any wrongdoing.