MOSCOW (Sputnik) — Blue Origin has been developing BE-4 engines, working on liquid oxygen and liquid methane, since 2011. The flight tests are expected to take place in 2019.
"It's not a secret that the United States aims at replacing our engines by probably less reliable and more expensive but indigenous US engines… You have to understand that one day they will do this," Komarov said.
As regards NPO Energomash corporation, which produces RD-180 engines, Komarov said it would "design and build engines for other Russian projects, foreign countries or for other missile carriers in those countries."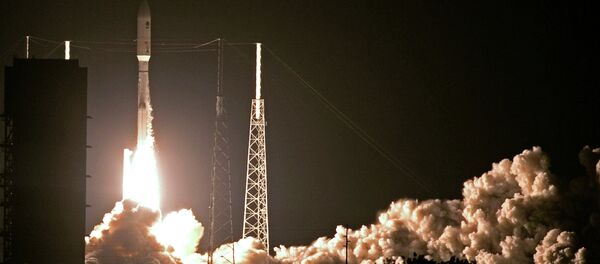 19 November 2016, 23:51 GMT
US Atlas launch vehicles have been using RD-180 engines since 2000.
The Russian-US relations deteriorated in 2014 amid Moscow alleged involvement in Ukrainian conflict and Crimea's reunification with Russia. In June 2016, US Senate Armed Services Chairman John McCain, who was the 2008 Republican presidential candidate, attempted to cut off any further purchase of the Russian engines, proposing US companies compete to provide the United States with a reliable, domestic space launch platform.