WASHINGTON (Sputnik) — On Wednesday, Ukrainian President Petro Poroshenko proposed to the National Security and Defense Council of Ukraine (NSDC) to completely halt transport connection with the self-proclaimed Donetsk and Luhansk people's republics until the enterprises in regions return to Ukraine's control. Later in the day, the NSDC made the corresponding decision.
"We are constantly monitoring this blockade in eastern Ukraine," Toner told reporters. "With respect to the Minsk agreements, I think it is a fluid situation, but it is one with potentially serious consequences, and that is why we want to see this resolved."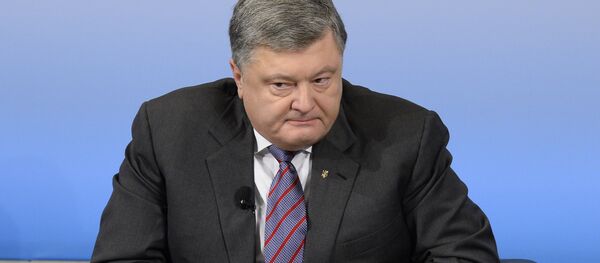 The spokesperson underscored that it was important to resolve "the issue peacefully and in a way that supports Ukrainian territorial integrity within its internationally recognized borders."
In 2015, the sides to the conflict in eastern Ukraine reached a ceasefire agreement in Minsk following negotiations brokered by the leaders of Russia, Ukraine, France and Germany. However, the agreements have repeatedly been violated, with the conflict escalating near the southeastern Ukrainian towns of Avdiivka and neighboring Yasynuvata in late January of 2016.