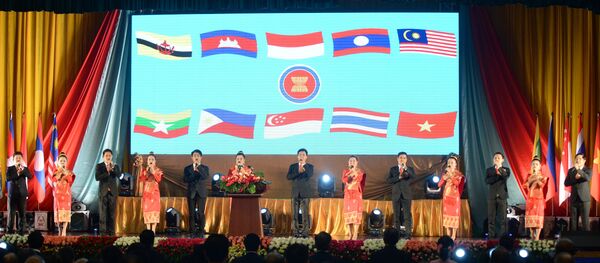 New Delhi (Sputnik) — Indian politicians have pitched Beijing as the rival to India's regional power status while admiring its strides in GDP growth, which was partly replicated by New Delhi.
Petroleum Minister Dharmendra Pradhan told the Indian upper house of Parliament on Wednesday that in the first nine months of the current financial year, the government of India had imported 18,000 tons of petrol and 39,000 tons of diesel. India had last imported the fuels from China four years ago when the former UPA government was in power.
Pradhan said the government had imported the fuel from China in a bid to access them from diverse sources, instead of turning to Singapore and the United Arab Emirates (UAE) which supply the most petrol and diesel to India.
The minister though downplayed the China link, saying some quantity of petrol and diesel is imported for specific requirements. There is no shortage in petrol and diesel production when compared to the domestic consumption, he said.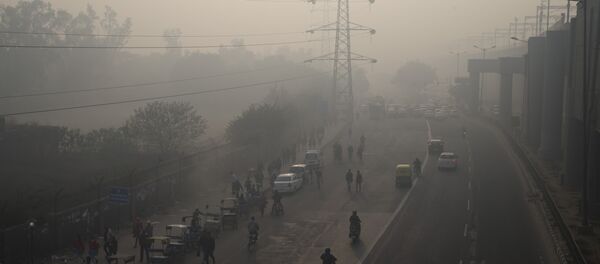 In April 2016 to December 2016, India consumed 17.96 million tons of petrol when it produced 27.1 million tons. Similarly, the consumption of diesel in the country was 57.24 million tons and the production was at 76.55 million tons, Press Trust of India quoted the minister as saying. India has an installed refining capacity of 230.1 million tons against the total fuel demand of 184.7 million tons in 2015-16.
But India imports 80 percent of its crude oil needs with domestic production under 37 million tons in 2015-16 and 30.1 million tons in April-January 2016-17.
An editorial in the Communist Party of China-run Global Times said on Thursday that Indian Prime Minister Narendra Modi has been emboldened by the election victory in Uttar Pradesh state and could come up with bold decisions on the border row between the two countries.
Experts don't see the decision to import fuels as a major change in India's China policy. "It doesn't signify any major shift in policy. This was strictly a commercial decision taken by Indian oil companies on the basis of urgency or price or availability. It doesn't mean a policy shift or a trend. We also export petrol and diesel to some 100 countries," said energy expert Narendra Taneja.
"India may have imported petrol and diesel from China because the Supreme Court had cracked down on sale of BS-III (Euro III) quality being sold outside the major cities and had said all fuel sold should be BS-IV (Euro IV) quality. While Indian refineries were being upgraded to improve the quality of fuels, they may have been imported from China," said former Indian Petroleum Secretary SC Tripathi.
In the recent past, China has blocked Indian attempts to get the name of Pakistan-based Jamaat ud Dawa chief Hafiz Saeed added to the United Nations' list of global terrorists.
China had also hoped India and Pakistan join the Shanghai Cooperation Organization at the earliest.
By resuming fuel imports from China, India maybe sending out a signal to Beijing that border issues need not color trade between the two countries.