KIEV (Sputnik) — The blockade of Donbass will lead to the slowdown in Ukraine's economic growth and affect the armed forces financing, Ukrainian Prime Minister Volodymyr Groysman said Friday.
"Everything which resulted from the blockade, when the access to the Ukrainian mineral resources had been restricted, led to the serious energy problems," Groysman stressed.
The prime minister added that the Ukrainian economy could have surpassed the forecast three percent growth in 2017, but it was important to cling to the state's interests and not to "play along with the enemies who want to weaken us economically."
"The army financing depends on GDP as well … Unfortunately, this blockade was against the Ukrainian people," Groysman pointed out.

In late January, a group of former participants of Ukraine's military operation in Donbass, including several lawmakers, blocked traffic on several segments of freight rail lines running from the territories uncontrolled by Kiev. The blockade led to irregularities in supplies of anthracite coal from Donbass, leading to power shortages in Ukraine and prompting Kiev to declare
an energy emergency
.
On Thursday, Ukrainian President Petro Poroshenko put into force the decision of the National Security and Defense Council of Ukraine (NSDC) to halt transport connection with the People's Republics of Donetsk (DPR) and Lugansk (LPR) until the ceasefire was fully established in the region. Additionally, he established that enterprises that local authorities had introduced the external control in would return to Ukraine's jurisdiction.
According to the Ukrainian state budget for 2017, 136 billion hryvnias ($5 million) is allocated for the defense and security sector which amounts to 5 percent of the country's GDP. The prior year's budget had allocated 114 billion hryvnias ($4 million) for these purposes.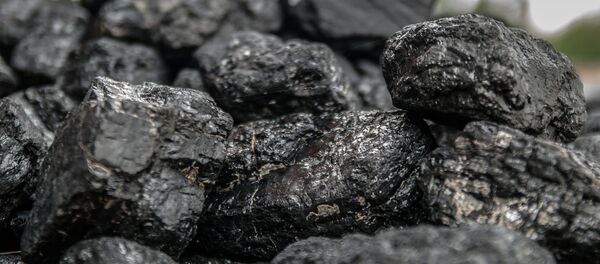 The Donbass conflict erupted in April 2014 as a local counter-reaction to the West-sponsored Maidan coup in Kiev that had toppled President
Viktor Yanukovych
in February. Residents of the Donetsk and Lugansk regions held independence referendums and proclaimed the People's Republics of Donetsk and Lugansk. Kiev has since been conducting a military operation, encountering stiff local resistance.
In February 2015, Kiev forces and Donbass independence supporters signed a peace agreement in the Belarusian capital of Minsk. The deal stipulates a full ceasefire, weapons withdrawal from the line of contact in Donbass, as well as constitutional reforms that would give a special status to the Donetsk and Lugansk People's Republics. Despite the agreement brokered by the Normandy Four states, the ceasefire regime is regularly violated, with both sides accusing each other of multiple breaches, undermining the terms of the accord.