DAMASCUS (Sputnik) — Earlier on Friday, the Syrian government army said that it had shot down one of four Israeli Air Force jets that purportedly violated its airspace and targeted Syrian units near Palmyra. The Israel Defense Forces (IDF) told Sputnik that its aircraft was not shot down.
"Syria calls on the UN Secretary General and the President of the UNSC to condemn this Israeli blatant aggression and oblige Israel to stop supporting terrorism in Syria and to implement all UNSC resolutions on counter-terrorism, including resolution No. 2253, withdraw from the whole occupied Syrian Golan to the line of June 4th, 1967 and to implement resolution No. 497 for 1981," the Syrian foreign ministry said, as quoted by the Sana news agency.
The claims that its jets were attacked are used by Jerusalem to justify its occupation of the Syrian, Palestinian and Lebanese territories, the Syrian ministry said.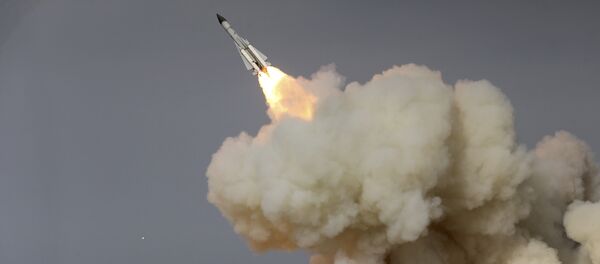 In December, Syria allegedly downed an Israeli warplane and an unmanned aerial vehicle over the southwestern province of Quneitra. The IDF denied the claims.
In November, the IDF said a missile believed to be launched from Syria, hit the Israeli-controlled Northern Golan Heights without causing any casualties. The IDF responded with retaliatory fire.