MOSCOW (Sputnik) — The United States' strategic patience with North Korea has ended, US Secretary of State Rex Tillerson said on a visit to Seoul on Friday, warning that "all options are on the table" for Washington when dealing with Pyongyang.
"Let me be very clear. The policy of strategic patience has ended. We are exploring a new range of diplomatic, security and economic measures. All options are on the table," Tillerson said at a press conference alongside his South Korean colleague.
"We do not want for things to get to a military conflict, we're quite clear of that in our communications. But obviously if North Korea takes actions that threaten South Korean forces or our own forces, then that will be met with an appropriate response," Tillerson said.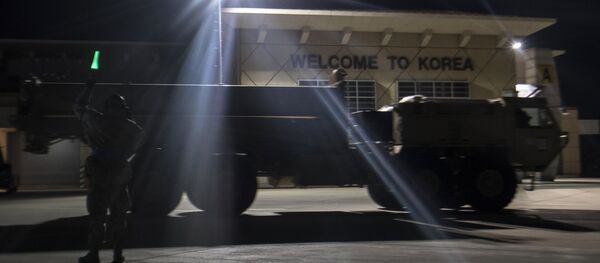 He vowed that the military option is on the table "if they elevate the threat of their weapons program to a level that we believe requires action."
"We hope that that will persuade North Korea to take a different course of action, that is our desire," Tillerson said alongside his South Korean colleague in Seoul.
On March 8, components for the THAAD system began to arrive in South Korea as Seoul wanted the system to be deployed rapidly in response to the threat from North Korea's ballistic missile tests.