MOSCOW (Sputnik) — The US Central Command (CENTCOM) said late Thursday the March 16 airstrike carried out in an al-Qaeda "meeting location" in Idlib killed several terrorists. Foreign-based observers claimed mostly civilians were killed in the attack in al-Jinah village.
"In principle, we have no doubts that the US military targeted terrorists," Zakharova said.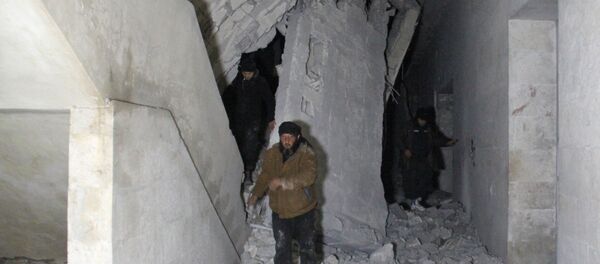 She said Moscow calls for equal cooperation in the fight against international terrorists in Syria.
The civil war in Syria has been lasting for around six years with government troops fighting against numerous opposition factions and terror organizations such as al-Nusra Front and Daesh, outlawed in Russia.