WASHINGTON (Sputnik) – Speaking in an interview with CNN Haley on Thursday, Haley said the US doesn't want to get back into the six-party talks.
"We're not willing to do that. Been there, done that," she said.
The US ambassador to the UN stressed that Washington is concerned about the North Korean nuclear issue but wants other countries to exert pressure on Pyongyang.
"We need other countries, specifically China and Russia, to step up and show us that they are as concerned with North Korea as we are," Haley said.
On March 6, North Korea launched four ballistic missiles, explaining a day later that the launches were a test of its ability to strike US military facilities located in Japan.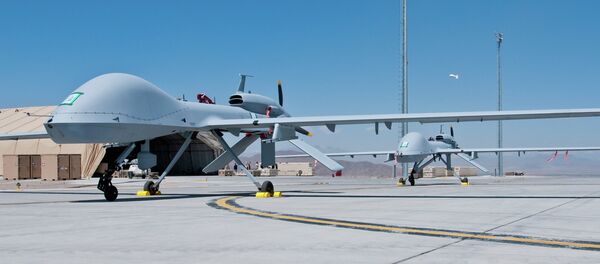 On March 8,
components for the THAAD system began to arrive in South Korea
as Seoul wanted the system to be deployed rapidly in response to the threat from
North Korea's ballistic missile tests
.
The UN Security Council has adopted a number of resolutions imposing restrictions on North Korea in order to make Pyongyang halt its nuclear and missile activities.
North Korea declared itself a nuclear power in 2005. The United States, Japan and South Korea, as well as Russia and China, took part in talks with North Korea on the denuclearization of the Korean peninsula between 2003 and 2009, when Pyongyang withdrew from the talks.