MOSCOW (Sputnik) — The Antarctic sea ice cover has shrunk by almost a quarter, as as the Arctic sea ice cap decreased by almost 8 percent.
"The average Arctic sea ice extent was 7.6 percent below the 1981-2010 average for February, and the average Antarctic sea ice extent was 24.4 percent below average," NOAA said in a fresh report.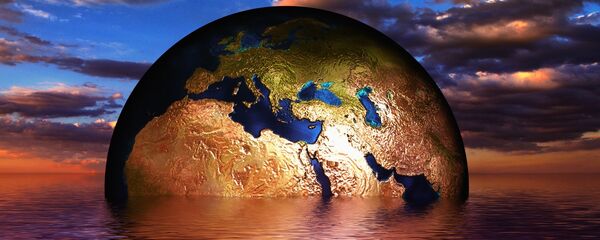 This February was also the planet's second warmest on record, which dates back to 1880, behind 2016. The global average temperature, measured for land and sea surface, was respectively 3.2 degrees and 1.2 degrees Fahrenheit above the 20th century average.
Last month was 1.1 degrees Celsius warmer than the mean February temperature from 1951-1980, researchers said.
The majority of countries in the world pledged at a climate change conference in 2015 to keep the global temperature rise to 2 degrees Celsius (35.6 degrees Fahrenheit) above pre-industrial level. The deal came into effect last November.