PALMYRA (Sputnik) – The demining started after Syrian government forces regained control over the ancient city with the support of Russian aircraft earlier this month.
"In the first five to six hours of work, more than 120 explosive devices were neutralized," the head of the center's de-mining unit deployed in Palmyra said on Saturday.
He added that two ammunition depots were found in Palmyra and Russian specialists have already organized the removal and destruction of the ammunition.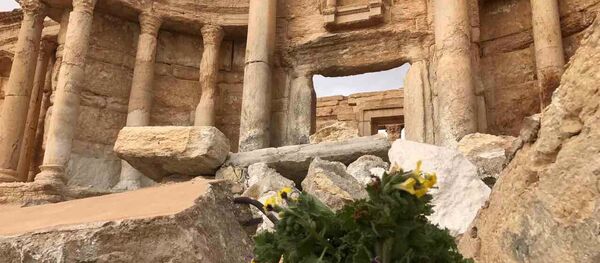 The de-mining work in Palmyra is expected to be completed within the next one or one and a half months.
The first Russian specialists arrived for mine clearance operations in Palmyra last week.
In May 2015, Daesh, banned in Russia, took hold of Palmyra. In March 2016, the Syrian army managed to liberate the city, however, in December 2016, the extremists captured Palmyra for the second time.