MOSCOW (Sputnik) — A peace conference on Afghanistan will take place on April 14 in Moscow and will bring together representatives of 12 countries, the Afghan president's National Security Adviser Mohammad Hanif Atmar told Sputnik on Saturday.
"Moscow has invited all of us to participate in the meeting on April 14 and Kabul has already confirmed its participation on the relevant level. We are very grateful to Moscow for these efforts in building up genuine regional cooperation on facilitating peace process in Afghanistan" Atmar said in an interview.
According to the adviser, Russia has already invited the United States to participate in this conference.
"The Unites States is our important partner and its role is central in the organization of efforts in peace process. That is why, we are grateful to Russia for the invitation," Atmar added.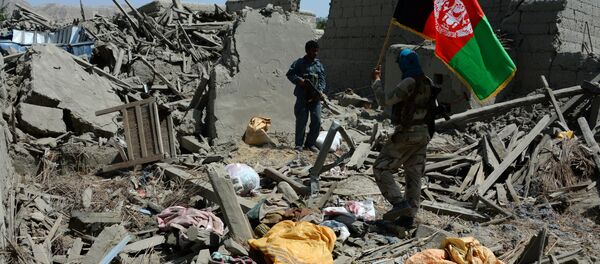 Moscow assured Kabul during the talks held on Friday that all possible contacts with the Taliban movement will only be aimed at facilitating reconciliation in Afghanistan, according to Hanif Atmar.
"During the meeting with Russian Foreign Minister Sergey Lavrov and Russian Security Council Secretary Nikolai Patrushev, I received a confirmation that Moscow is committed to facilitation of peace in the region. In this context, the contacts with Taliban were only aimed at national reconciliation in Afghanistan. I was very happy to hear that. Both of them assured me that Russia is Afghanistan's close friend and will further support efforts of Afghanistan's legitimate government," Atmar said in an interview.
As for the March 17 talks, the adviser said that the negotiations were fruitful.
"We clarified many issues, and the negotiations were very important in terms of moving forward. And from this point of view, these were, probably, the best consultations ever," the adviser outlined.