"The next time the Syrians use their air defense systems against our planes we will destroy them without the slightest hesitation. Israel's security is above everything else; there will be no compromise," Lieberman said on Israeli public radio on Sunday.
His remarks come after Israeli warplanes had attacked several targets in Syria overnight on Thursday.

On Friday, Israeli Intelligence and Atomic Energy Minister Yisrael Katz confirmed the attacks saying that it targeted a convoy which was supposedly carrying weapons to the Shiite Hezbollah movement.
"The Israeli Air Force carried out airstrikes on a convoy in Syria, carrying a batch of weapons for Hezbollah," Katz said in a statement, distributed by his press service.
The Syrian Army command said in a statement it had downed one of the Israeli Air Force jets that violated its airspace, while the Israel Defense Forces (IDF) denied these claims to Sputnik.
The IDF, in turn, said on Friday that it used the advanced Arrow missile defense system to shoot down a Syrian anti-aircraft missile that was fired at an Israeli jet.
"We have no interest in interfering in the Syrian civil war, we are neither for nor against (President Bashar) Assad, and we have no interest in clashing with the Russians," Defense Minister Lieberman said on Sunday.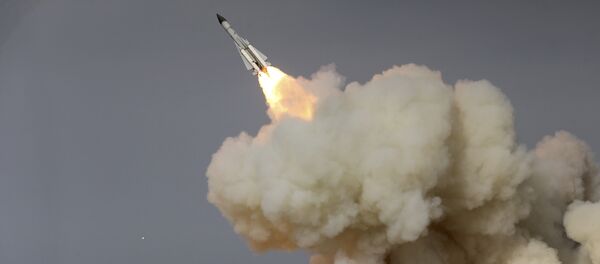 "Our main problem is with the transfer of advanced weapons from Syria to Lebanon. That is why every time we identify an attempt to smuggle game-changing weapons, we will act to thwart it. There will be no compromise on this issue," he added.
"If the IDF does choose to act, there is a solid reason for it," he stated.
On Friday, just one day after the Israeli Ambassador to Russia Gary Koren presented his credentials to President Putin, he was summoned for clarifications over the strikes.
Also on Friday, Israeli Prime Minister Benjamin Netanyahu acknowledged Israeli air strikes in Syria, making a "rare statement on the matter," according to Israeli media. He defended Israel's right to protect itself from the transfer of advanced weapons to Hezbollah, which Israel classifies as a terrorist organization,
"Israel does not usually confirm or deny individual raids, but it may have been led to do so this time by the circumstances of the incident," Israeli international news TV channel i24 News reported on the issue.