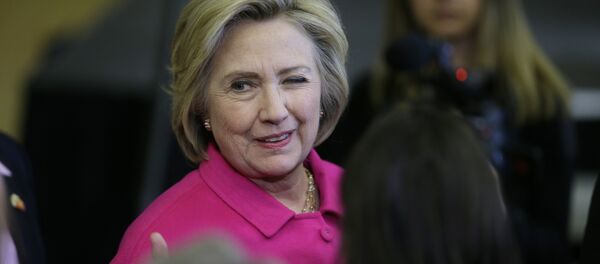 WASHINGTON (Sputnik) — Former Democratic presidential nominee Hillary Clinton lost the 2016 US election because her campaign was poorly-managed, and not due to alleged Russian interference, US Congressman Joe Wilson told Sputnik on Monday.
"I believe Ms. Clinton lost not because of Russian interference but because of a very poorly-run campaign," Wilson stated. "And very specifically, it's inconceivable — you would not run a campaign in which you wouldn't actually make an appearance in a battleground state being Wisconsin."
Earlier on Monday, Federal Bureau of Investigation Director James Comey told the House of Representatives Intelligence Committee there is an ongoing federal investigation into Russia's alleged interference in the US presidential election.
Russian officials have repeatedly denied the allegations of meddling in 2016 elections, calling them absurd and created to deflect public opinion from revealed instances of corruption and other pressing domestic concerns.