Coming amid warnings from South Korea that Pyongyang was making "meaningful" headway on its latest rocket-engine test, the isolated nation's Foreign Office released a statement, saying "The Korean People's Army will reduce the bases of aggression and provocation to ashes with its invincible Hwasong rockets tipped with nuclear warheads and reliably defend the security of the country and its people's happiness in case the US and the South Korean puppet forces fire even a single bullet at the territory of the DPRK," according to Daily Express.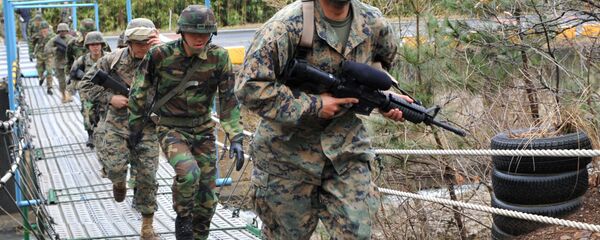 South Korean deputy defense ministry spokesman Lee Jin-woo said,"Through this test, it is found that engine function has made meaningful progress but further analysis is needed for exact thrust and possible uses."
Al Jazeera reported that on Sunday after the testing, as US President Donald Trump was leaving his Mar-a-Lago resort in Palm Beach, Florida, he told reporters that he, "Had meetings on North Korea. He's acting very, very badly. I will tell you, he's acting very badly."
When asked about a US response to North Korean provocation during a meeting in Tokyo last week, US Secretary of State Rex Tillerson refused to rule out military action, remarking that the "policy of strategic patience" with Pyongyang was over.
"The diplomatic and other efforts of the past 20 years to bring North Korea to a point of de-nuclearization have failed. So we have 20 years of a failed approach," he said, "And that includes a period in which the US provided $1.35 billion in assistance to North Korea as an encouragement to take a different pathway… If they elevate the threat of their weapons program to a level we believe requires action that option is on the table."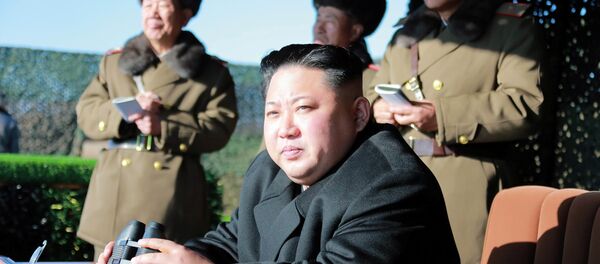 The North's Korean Central News Agency (KCNA) said the test took place at Sohae Satellite Launching Ground as Kim Jong Un kept watch. Photos released afterward showed the leader with a broad grin looking very pleased with the results.
Kim "emphasised that the whole world will soon witness what eventful significance the great victory won today carries," the agency added.
Despite United Nation sanctions and calls for denuclearization worldwide, North Korea has conducted five nuclear tests and a number of missile launches, with some government officials and experts believing that the DPRK (Democratic Republic of Korea) is drawing dangerously close to developing a rocket capable of striking the US.