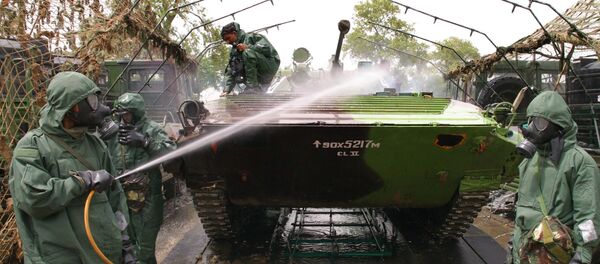 New Delhi (Sputnik) — Though police in the state of Chhattisgarh will be first to use the rifles against left-wing insurgents, security forces, be they Army or central paramilitary, have been demanding guns like the legendary Russian rifle which is known for its lethality and 0.02 percent error percentage. And they have been demanding them for long.
"It was under development for a long period, but for the last one-and-a-half years only, we could give it new thrust and developed this 7.62 x 39 mm Assault Rifle Project successfully. It is on par with advanced AK-47 rifles in performance and reliability. After seeing the performance of the rifle then only Chhattisgarh Police has decided to procure it from us. Other armed forces have already visited our factory, they have already inspected and seen the performance, now we are expecting some orders from them," G. Sundara Moorthy, Additional General Manager at Ordnance Factory Tiruchirappalli, told Sputnik.
The manufacture of the rifle is seen as a major boost to indigenous capability in developing global standard assault rifles.
Ordnance Factory Tiruchirappalli has manufactured these rifles in fixed butt, side-foldable butt and under-folding variants. All the models can be mounted with a 40mm under-barrel grenade launcher.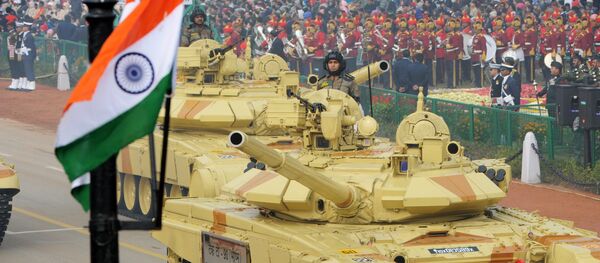 20 January 2017, 00:04 GMT
Automatic, maintenance-free, the rifle can fire 600 rounds bullets per minute. "We have developed assault rifle similar to AK-47. It will function automatically, it can be compared with international standard, it can be maintenance-free and it will have less problems," said Moorthy.
Police officers expect the indigenous rifle will be very effective in 300-meter range and in jungle warfare. "We have created a situation where our government can supply indigenously developed assault rifles to armed forces, if armed forces compare it with other assault weapons and approve it for induction," Moorthy said. On March 11 this month, CRPF, an Indian paramilitary force, lost 12 soldiers in an ambush in Chhattisgarh, in increasing Maoist attacks on security forces over the last year.
Meanwhile, Kalashnikov's CEO Aleksey Krivoruchko said last week that the company has found a partner in India to launch co-production of AK-100 assault rifles. The agreement to this effect is likely to be signed this year.
India's armed forces have been in dire need for lethal, accurate automatic assault rifles since long as the country-made INSAS did not provide lethality and accuracy desired by them. The Indian Army had issued a global request for information on September 27 last year for a proposed acquisition of 185,000 7.62x51 mm assault rifles, with 120,000 units to be built locally under license.