1.The Democrats still believe that the rebuked and discredited "Golden Shower" dossier is a thing. 
In his opening remarks, ranking member of the intelligence committee Adam Schiff repeatedly cited the infamous report as it hadn't long been proved false.
"According to Steele's Russian sources, the Trump campaign is offered documents damaging to Hillary Clinton, which the Russians would publish through an outlet that gives them deniability, like Wikileaks. The hacked documents would be in exchange for a Trump Administration policy that de-emphasizes Russia's invasion of Ukraine and instead focuses on criticizing NATO countries for not paying their fair share – policies which, even as recently as the president's meeting last week with Angela Merkel, have now presciently come to pass."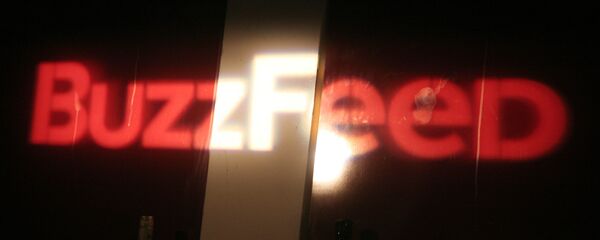 Steele, through Washington-based firm Fusion GPS, was originally hired by "political opponents" within the Democratic and Republican parties to investigate Trump, but it has not been revealed exactly who hired him. Steele sought to share the dossier with the FBI, which took it seriously, despite the far-fetched allegations, due to the British agent's previous work on the FIFA case. It was revealed this week that the FBI offered him payment to continue his investigation into Trump and those around the candidate. The deal with the FBI reportedly fell through, and Steele continued to dig without payment.
Later, Congressman Joaquin Castro joined Schiff in quoting the infamous report as fact.
During an event sponsored by the Cipher Brief, an intelligence web site, former advisor of presidential candidate Hillary Clinton and former acting CIA Director Michael Morell declared that there is "smoke, but no fire." He also revealed that Steele had paid sources for information, damaging its credibility.
"And then I asked myself, why did these guys provide this information, what was their motivation? And I subsequently learned that he paid them. That the intermediaries paid the sources and the intermediaries got the money from Chris," Morell stated. "And that kind of worries me a little bit because if you're paying somebody, particularly former FSB officers, they are going to tell you truth and innuendo and rumor, and they're going to call you up and say, 'hey, let's have another meeting, I have more information for you,' because they want to get paid some more."
2. The FBI admits that there is an active investigation into the Trump campaign's possible links to Russia, despite the fact that it was the Podesta group that was actively lobbying on behalf of Russian entities, and that the Clinton campaign was openly collecting contributions from wealthy Russian donors, such as Roman Abramovich's wife Darya Zhukova.
"I have been authorized by the Department of Justice to confirm that the FBI, as part of our counterintelligence mission, is investigating the Russian government's efforts to interfere in the 2016 presidential election and that includes investigating the nature of any links between individuals associated with the Trump campaign and the Russian government and whether there was any coordination between the campaign and Russia's efforts," FBI Director James Comey told the hearing. "As with any counterintelligence investigation, this will also include an assessment of whether any crimes were committed."
3. Both Comey and National Security Agency Director Admiral Michael Rogers admit that Russia did not influence voting process in the US, shortly after Comey confirmed that there is still an active investigation. 
You would think that would be the end of the investigation? Nope!
4. Both the FBI and the NSA consider Russia their main adversary — at least, this is what their heads said at the hearing.
Despite President Trump repeatedly declaring that he hopes to have better diplomatic relations with Russia, both witnesses at the hearing disagreed.
Comey also said "yes," when asked by Representative Jackie Speier if the nation intends to do harm to the US.
5. Neither Comey nor Rogers could confirm Trump's claim that his New York City tower was wiretapped during his presidential campaign.
Rogers added that it would be illegal for the NSA to ask the British GCHQ to wiretap any US citizen. Despite this claim, we learned from the Snowden revelations that GCHQ was actively wiretapping US citizens and handing it over to the American agency. Not only do they practice this, they boast about it when they supply the US with valuable intelligence information. 
In 2013, the Guardian published GCHQ documents that showed that British intelligence had supplied "unique contributions" to the US during an investigation of the American citizen responsible for an attempted car bomb attack in Times Square, New York City, in 2010.
6. Schiff falsely accused Trump's former advisor Roger Stone of having inside knowledge of upcoming Clinton revelations, despite the fact that WikiLeaks were actively and publicly promoting the upcoming leaks. 
"In the weeks that follow, Stone shows a remarkable prescience: 'I have total confidence that @wikileaks and my hero Julian Assange will educate the American people soon. #Lockherup. 'Payload coming,' he predicts, and two days later, it does," Schiff said. "Wikileaks releases its first batch of Podesta emails. The release of John Podesta's emails would then continue on a daily basis up to election day."
WikiLeaks had been very publicly promoting an upcoming dump for some time prior to Stone's tweet.
7. Democrats accused Russia of spreading "fake news" while citing WikiLeaks and other reports, that turned out to be 100% authentic.
"While at first, the hacking may have been intended solely for the collection of foreign intelligence, in mid-2016, the Russians 'weaponized' the stolen data and used platforms established by their intel services such as DC Leaks, and existing third-party channels like WikiLeaks, to dump the documents," Schiff asserted in his lengthy opening statement.
8. Meanwhile, the same congressman actively quoted Washington Post and New York Times reports that were officially debunked and confirmed false.
For example, Schiff repeatedly claimed that the Trump campaign changed the GOP platform to take a more passive tone regarding Russia and Ukraine. However, claims about softening anti-Russian rhetoric were quickly debunked. 
"Not only did that language stay in the final platform — nothing was taken out — it was actually strengthened, not weakened, as a result of events at the convention," the Washington Examiner reported.
9. Comey demonstrated a mastery of selective amnesia, claiming that he could not recall any instances "during his lifetime" of law enforcement agencies going after journalists for publishing classified information.
During the Obama Administration, the Justice Department went after Fox reporter James Rosen for refusing to reveal a source. He was even listed by the department as co-conspirator in the State Department leak case in 2013.
Another Fox reporter, Jana Winter, was also threatened with imprisonment for contempt of court for refusing to reveal her sources in the 2012 Aurora mass shooting investigation.
10. Meetings with foreign diplomats may land Lawmakers in trouble. 
When asked by Representative Brad Wenstrup whether he is able to meet with an Iraqi or any other ambassador without fear of falling under investigation, Comey refused to comment, to the astonishment of the congressman.
"I don't think that's an unrealistic question," Wenstrup said, after Comey declared that he will not give advisory opinions.
11. Some Democrats demanded to declare "Russian meddling" in US election an act of war. Representative Jackie Speier said that Russia is effectively waging a hybrid war against the US.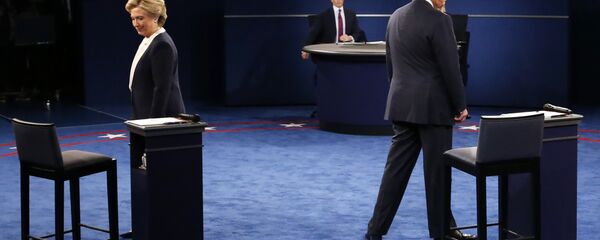 "I actually think that their engagement was an act of war, an act of hybrid warfare," Speier said. 
Comey responded that he would not use the word "war" to describe the alleged interference, a position with which Rogers agreed.
"I don't think I would use the word 'warfare.' I think you would want to ask experts in the definition of war," Comey replied. "I think they engaged in a multi-faceted campaign of active measures to undermine our democracy and hurt one of the candidates and hope to help one of the other candidates."
12. Providing media outlets with fake leaks is not illegal.
"If all they've done is lie to a reporter, that's not against the law," Comey said of individuals leaking false information to media outlets. "Usually it's people who act like they know, but don't really know. They're not the people who know, they're one or two hops out and think they know."
Comey explained that they cannot correct fake news, because then if they do not issue a statement about a story, the public will assume it is correct.