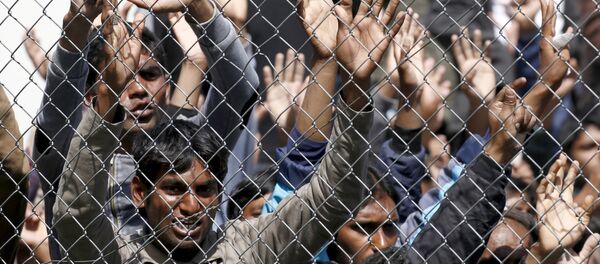 MOSCOW (Sputnik) — The remarks in question were made by Soylu on March 17, following a diplomatic row between Ankara and Amsterdam and Berlin. Apart from promising to send migrants to Europe, the interior minister said that Germany and the Netherlands were trying to play games against Turkey, and prevent the country from "becoming strong in the future" by interfering in Turkish internal affairs and stalling the approval of its EU membership.
"[W]hat I talked about were irregular migrants. Ignorant people, who don't read and write and whose names are writers but don't know anything about the world and who have filled their hearts only with hatred, thought otherwise," Soylu was quoted as saying by the Hurriyet daily newspaper.
He pointed out that Turkey was following the terms stipulated in the EU-Turkey migration deal, catching thousands of migrants attempting to cross into the European continent by sea.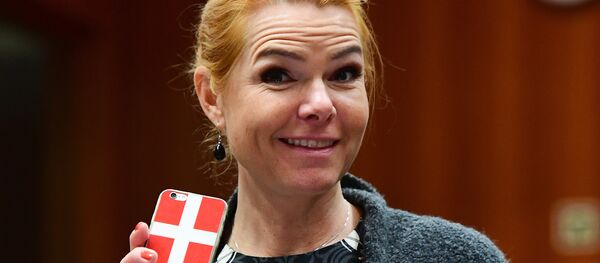 "We could've withdrawn, not caught them and opened the way to send them to Europe. However, we caught them to abide by the agreement. We abided by the deal, but they [Europe] didn't abide by any article of it," he said.
Ankara and Brussels agreed upon a deal in March 2016, under which Turkey pledged to take back all undocumented migrants who arrive in the European Union through its territory in exchange for the accommodation of Syrian refugees in Turkey, on a one-for-one basis. In return, the bloc pledged to accelerate Turkey's EU accession bid and introduce a visa-free regime, as well as provide financial aid to Turkey to cover the costs of migrant reception.
According to International Organization for Migration (IOM), an irregular migrant is a person entering, working or staying in the country without the necessary authorization or documents required under immigration regulations or crosses an international boundary without a valid passport or travel document.