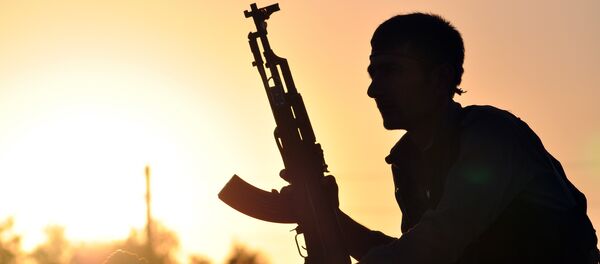 MOSCOW (Sputnik) — The Kurdish autonomy is hosting roughly 500,000 displaced Syrians and Iraqi refugees, he said. They urgently need food, clothes and medicine.
"Some 15,000 refugees have come to us. A new camp has been built for them in the town of al-Hawl on the Syrian border with Iraq," Rodi Osman, the federation's representative to Russia, said.
Troops loyal to the Iraqi government launched an offensive last October to retake the key stronghold from Islamists. They captured the eastern part of Mosul this January and are pushing into more populated western districts.
The UN estimates 180,000 civilians have escaped western Mosul since mid-February, with up to 320,000 more expected to flee in coming weeks, as government forces advance into the Old City.
According to the International Organization for Migration, fierce fighting has pushed a total of 300,000 people out of Mosul since the operation began.